We recently completed a chest of 9 merchant drawers for a customer. She loved the finished outcome that much she asked us to complete a matching TV cabinet.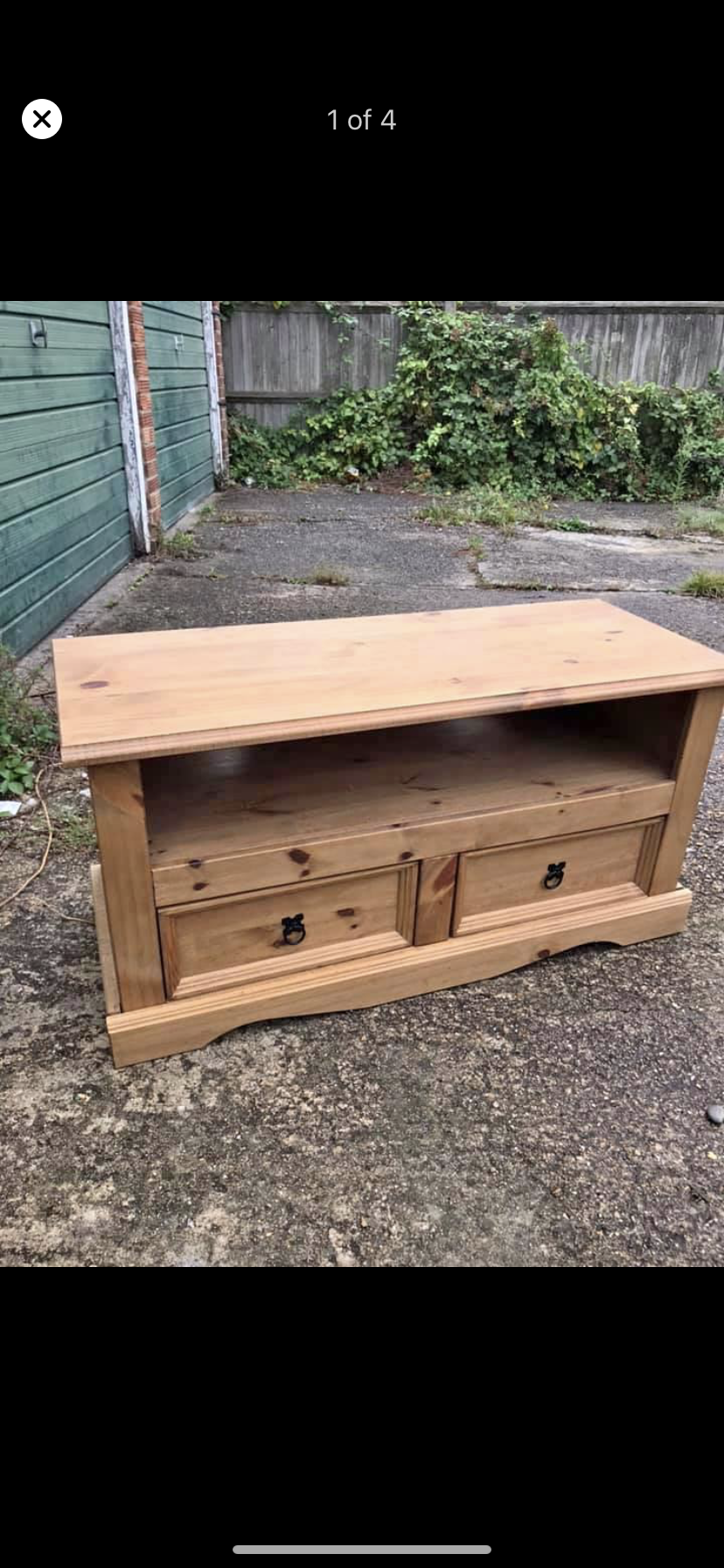 The unit will be painted in Frenchic Alfresco Greyhound and completed with two matching pull cup handles.
We sourced a brand new unit which we successfully painted to match the chest of drawers.