We received a lastminute.com request to collect two triple wardrobes that a client could not resist purchasing but were not to the style that they wanted.
Within the hour we had arranged the collection of the wardrobes from an online seller and the next day they were delivered to the Kimteriros workshop.
The client has requested that one of the pair to be painted in the ever popular Frenchic Greyhound colour and the other in Whitey White.
Watch this space to see their progress.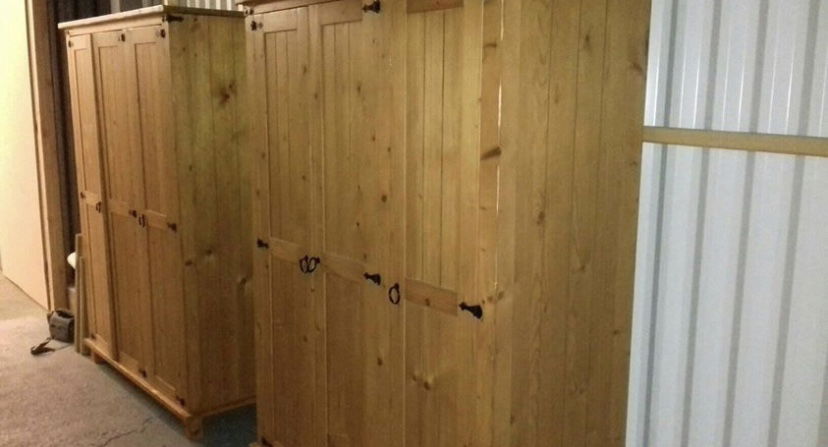 We won't lie when we say they were really heavy and really big! They took up a massive amount of space in our workshop, but they came out looking amazing!
Completed in the above colours and finished with individual gold coloured knobs, chosen by the client, they will take pride of space in their respective bedrooms.