We are very excited to have been given our first bed to give the Kimtertiors treatment to! And what a bed.
This beauty was sourced by the client to take up pride of place in their new master suite. We were surprised when we went to collect to discover they had also purchased to bed side cabinets to relove too.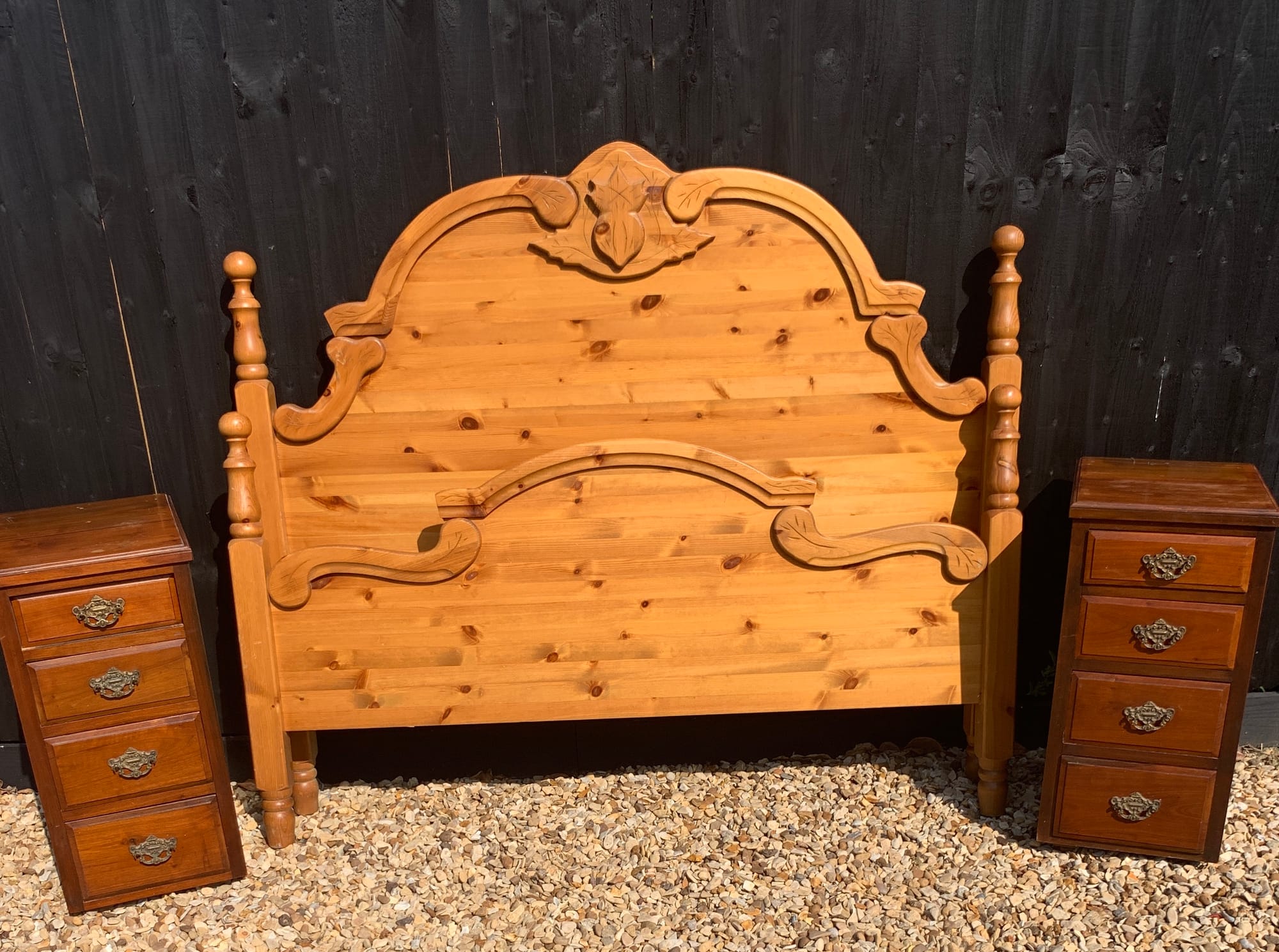 After much discussion and example pictures sent back and forth the client opted to go for Frenchic Swanky Pants from the hard waring Alresco range. To retain the age they opted to keep the original handles of the bed side cabinets with the only request to give them a new lease of life.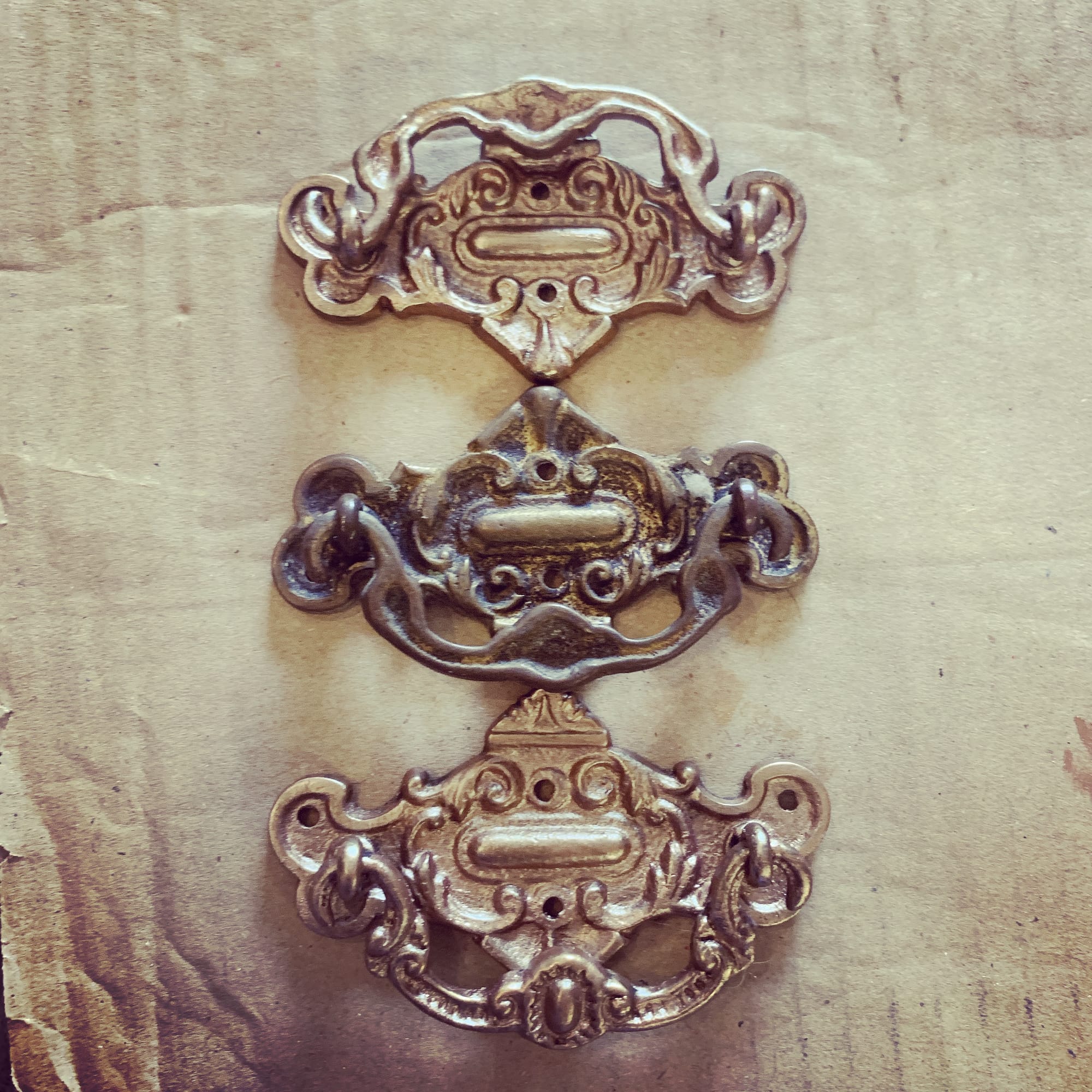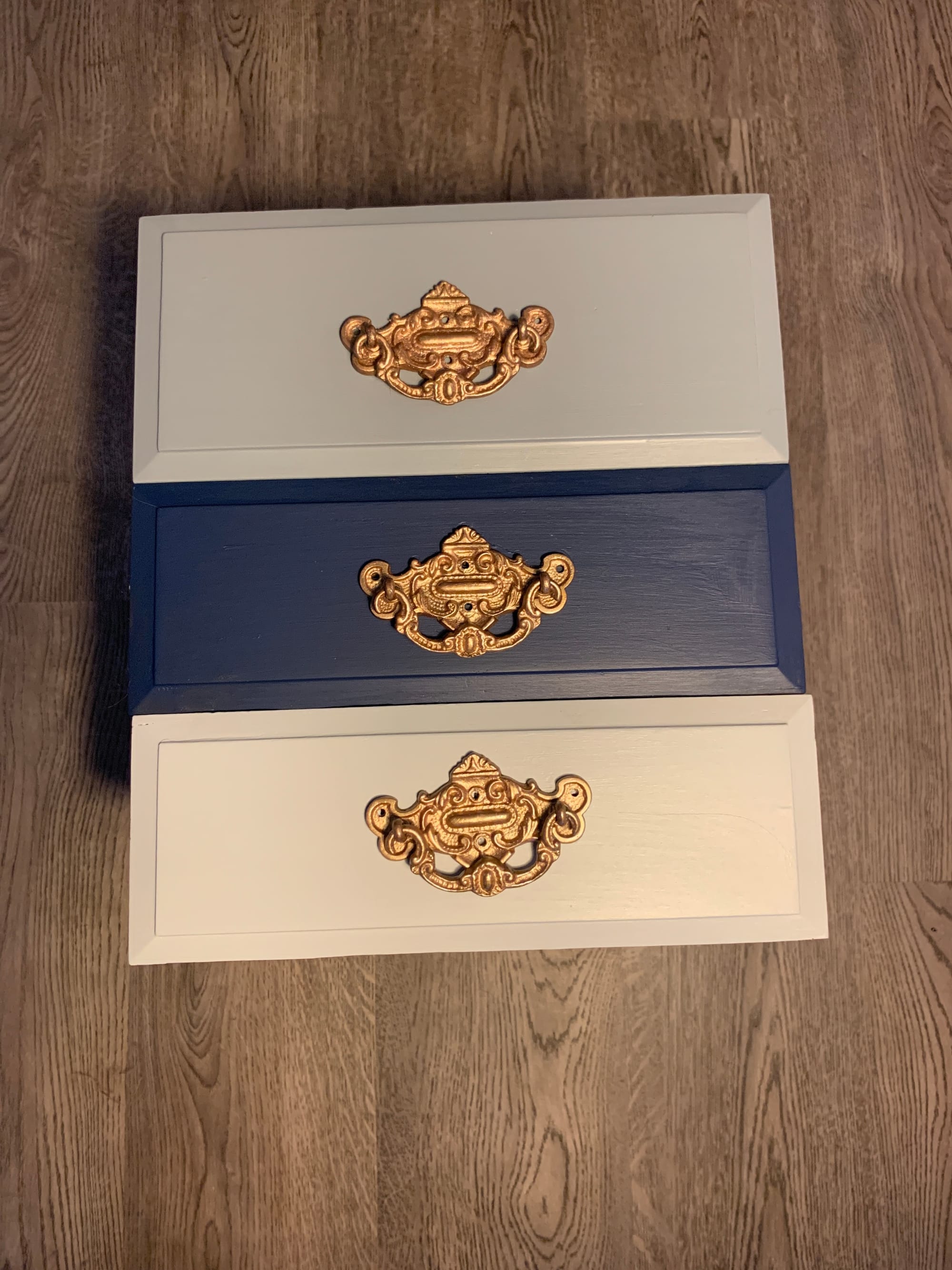 The bedside cabinets were not in the best condition, the top drawer needing fixing and they were a few gashes and holes that needed filling. But once all this work had been completed and the hardware had been given a new lease of life with a light birthing of bronze, they looked amazing!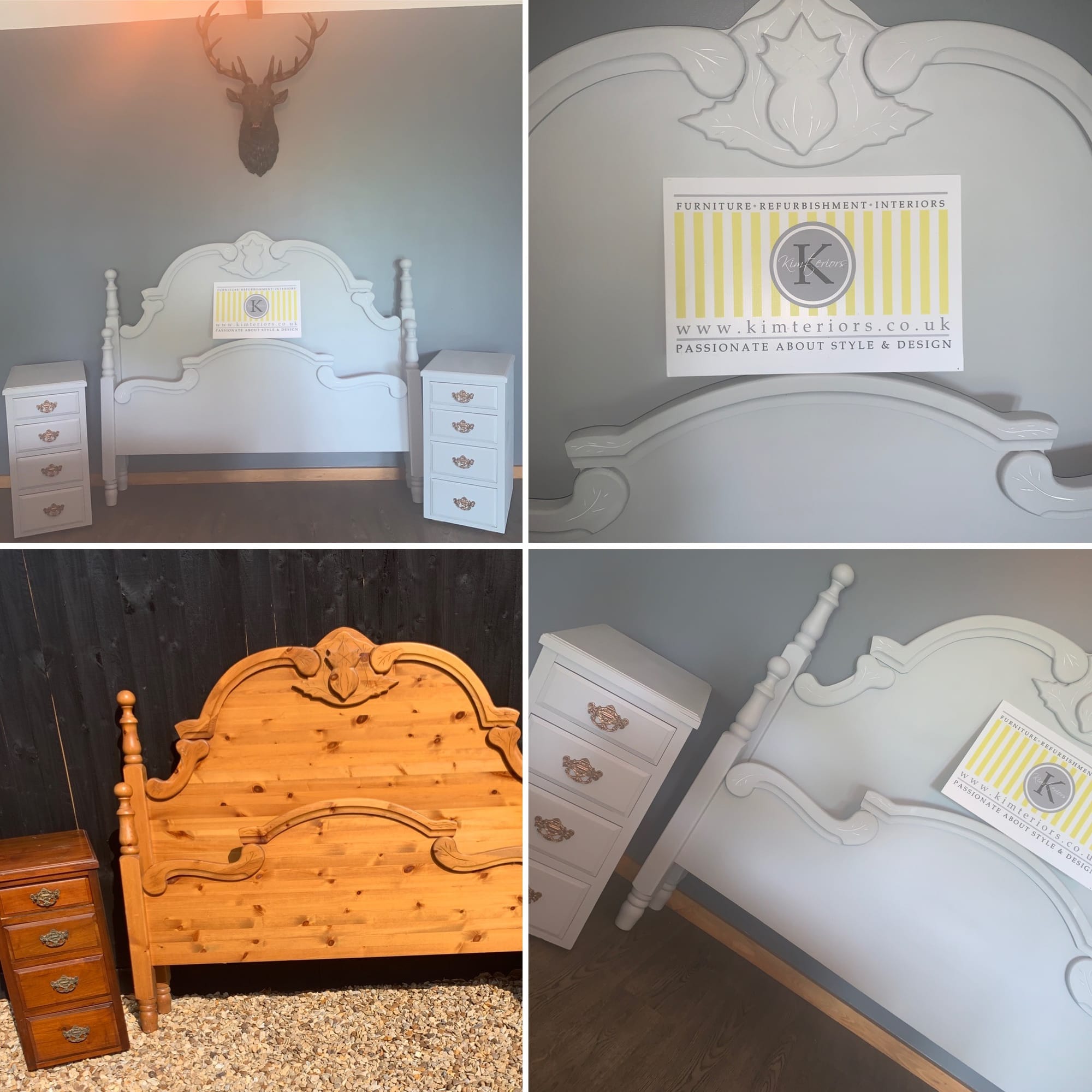 Keep watching for more updates.