Once upon a time Charley asked "Grandma... can you make my furniture like Star Wars please?". Grandma contacted Kimteriors and explained her Grandsons brief for his new bedroom furniture.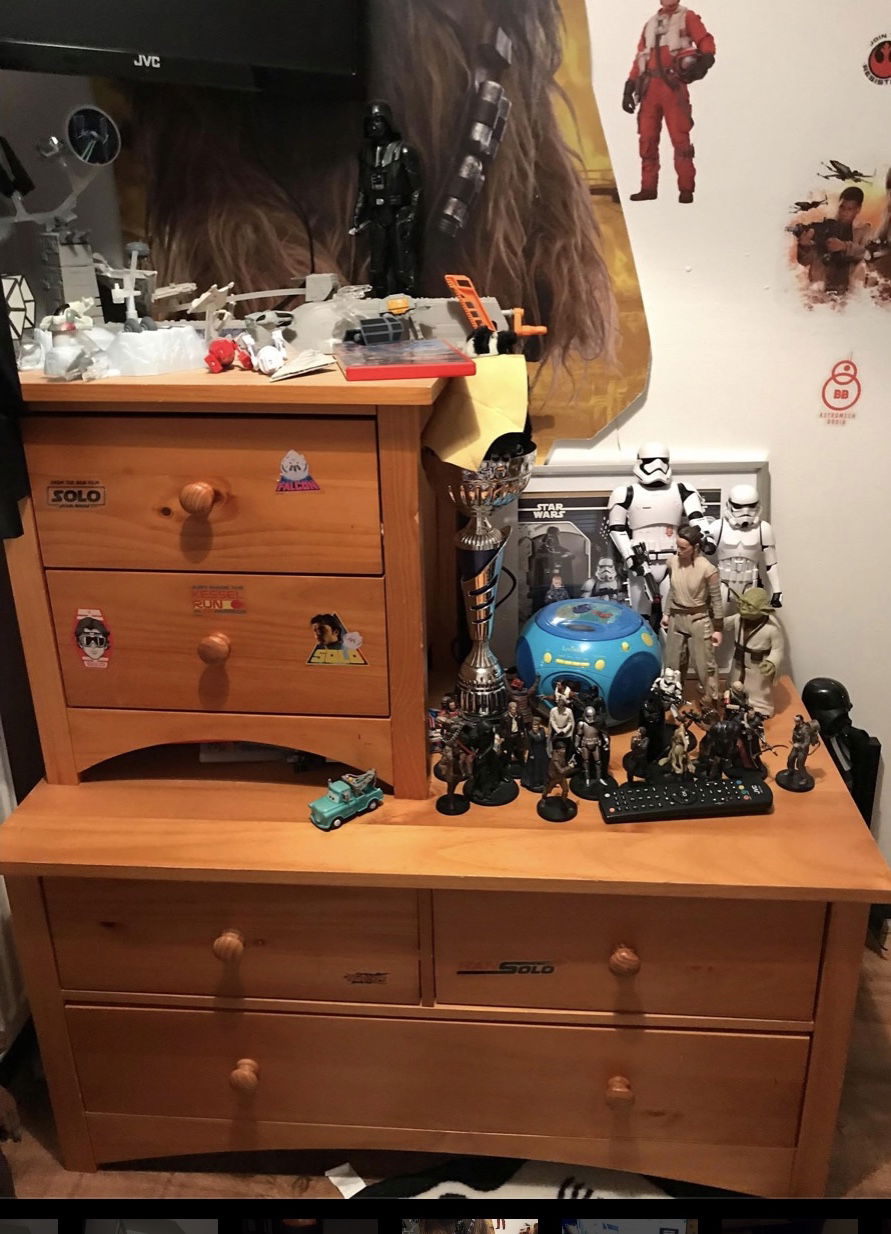 We hand painted Charley's existing furniture using Blackjack from the Frenchic Alfresco range and Hornblower from the lazy range. Both of which are hard wearing and weatherproof chalk-paint range. It has also gone through rigorous testing to be certified child safe (EN 71:3) making it a perfect choice for a young childs bedroom.
We ascertained that Charley loved Chewbacca so this was a must buy stencil to add to the piece, along with his very own Star Wars emblem.
This was a great project and we can't wait to start work on his wardrobe when it arrives.