This Stag wardrobe forms the second half of a commission that we started at the beginning of the Summer.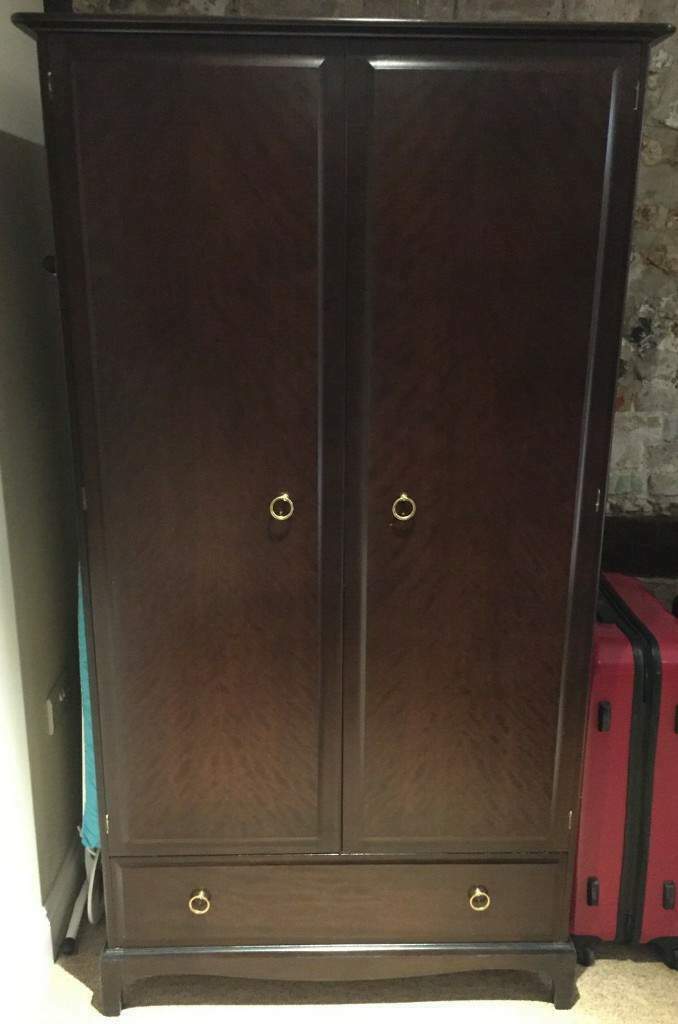 This will be completed in Frenchic city slicker and finished with orange knobs, like the chest of drawers we have already completed for the client.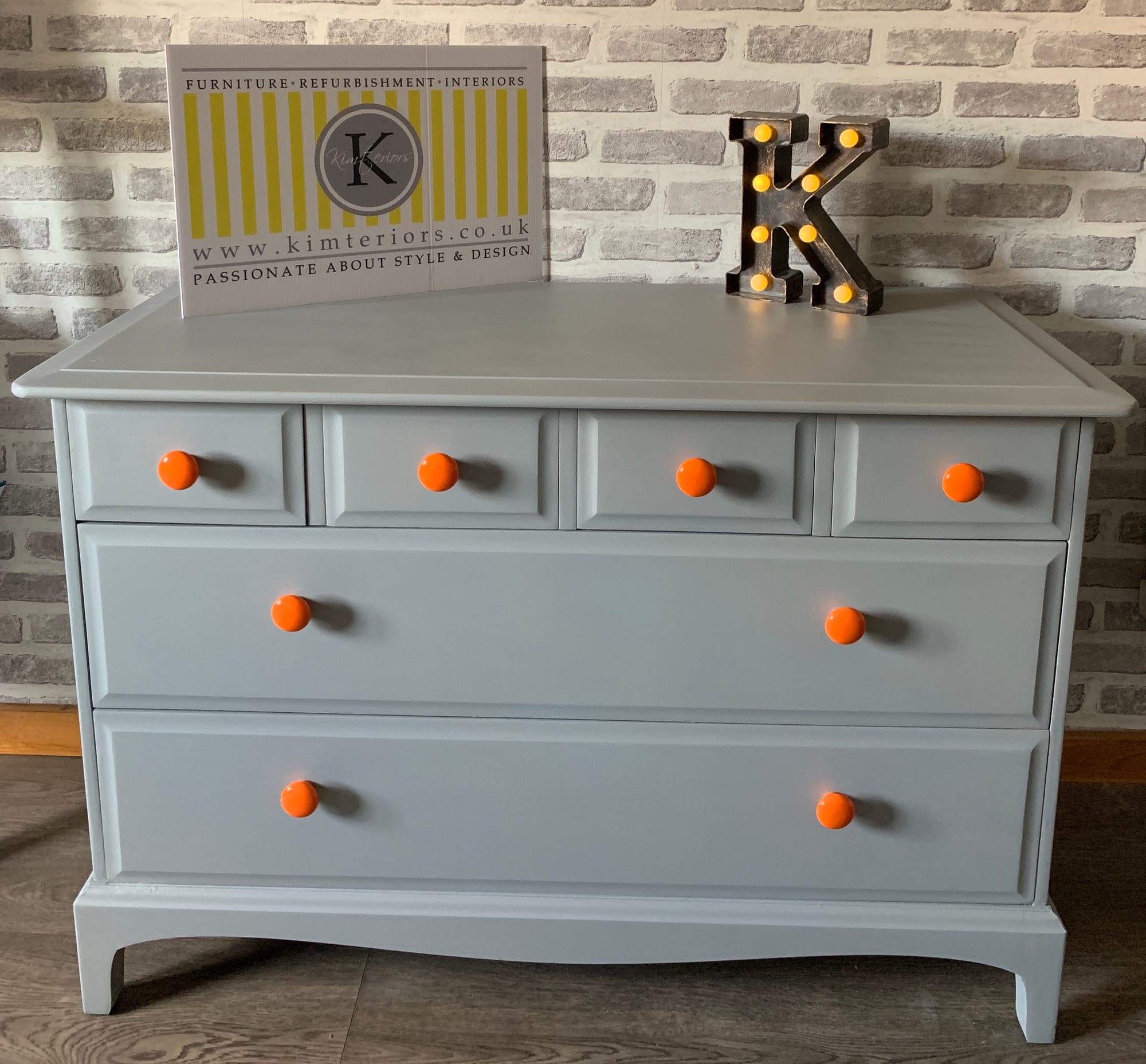 Progress half way through.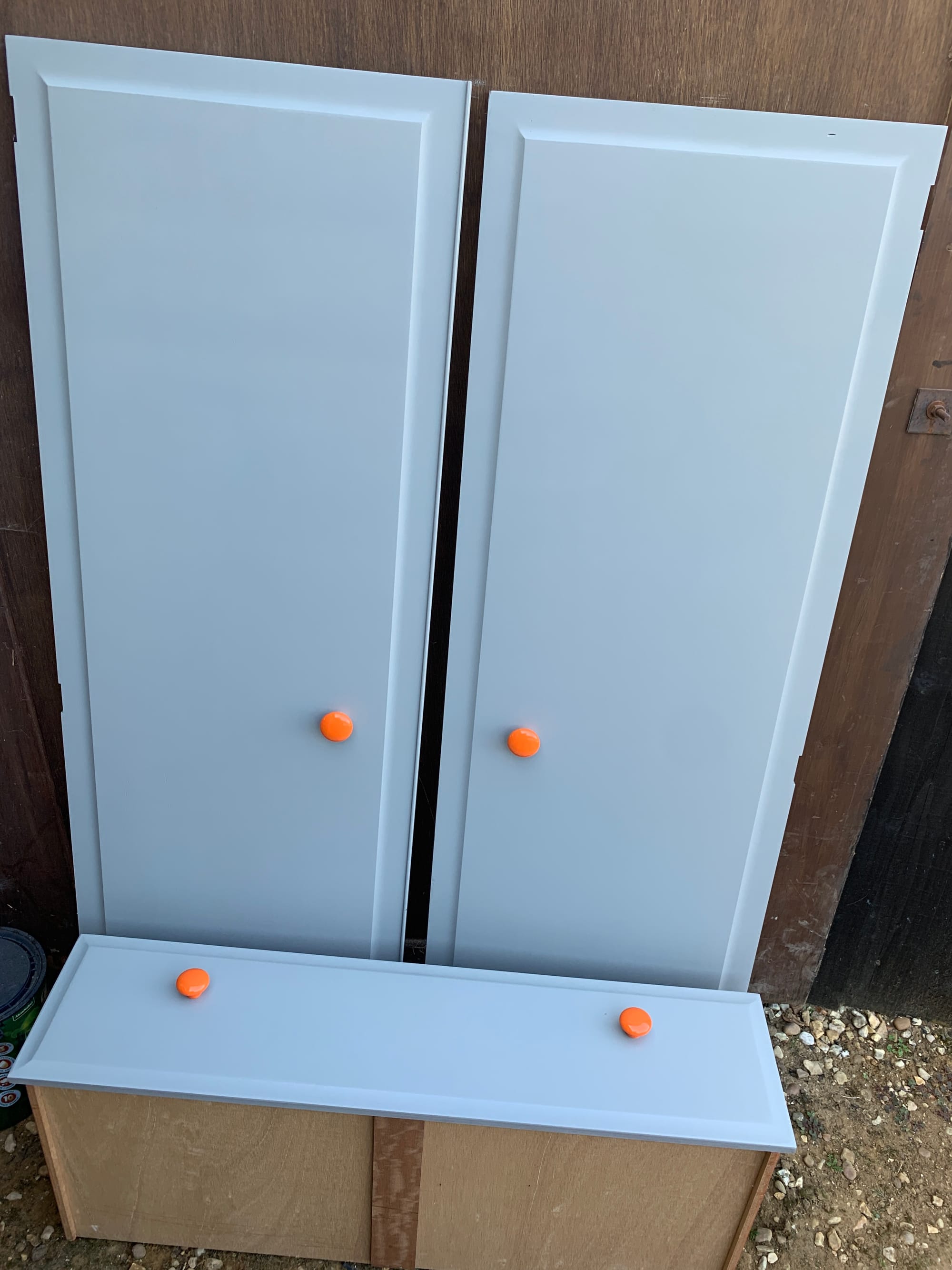 Once we finished painted the wardrobe we waited 48 hours for the paint to cure before adding extra protection with 3 layers of clear wax.