We were contacted by our client who was sitting in her living room that was in the process of being redecorated... no carpet and only wallpaper hanging on the wall they were really confused as to what pieces, how many pieces and then once chosen what colour would go with her new decor.
After a few days of messaging, samples being sent and measuring she decided on a Stag TV unit and three drawer chest to be painted in Ol'Blue Eyes from the Frenchic Alfresco range.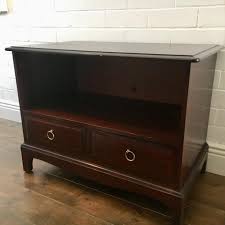 Once completed, these will be delivered to West Yorkshire.