We were asked to source a large dressing table that, once upcycled would look expensive and classic.
Stag furniture is always perfect for these types of brief. We sourced a dressing table with matching mirror and stool and were asked to finish them in a light grey and gold theme.
Stag furniture comes with amazing round gold handles, once cleaned they would highlight their gold colour and retain the pieces original features.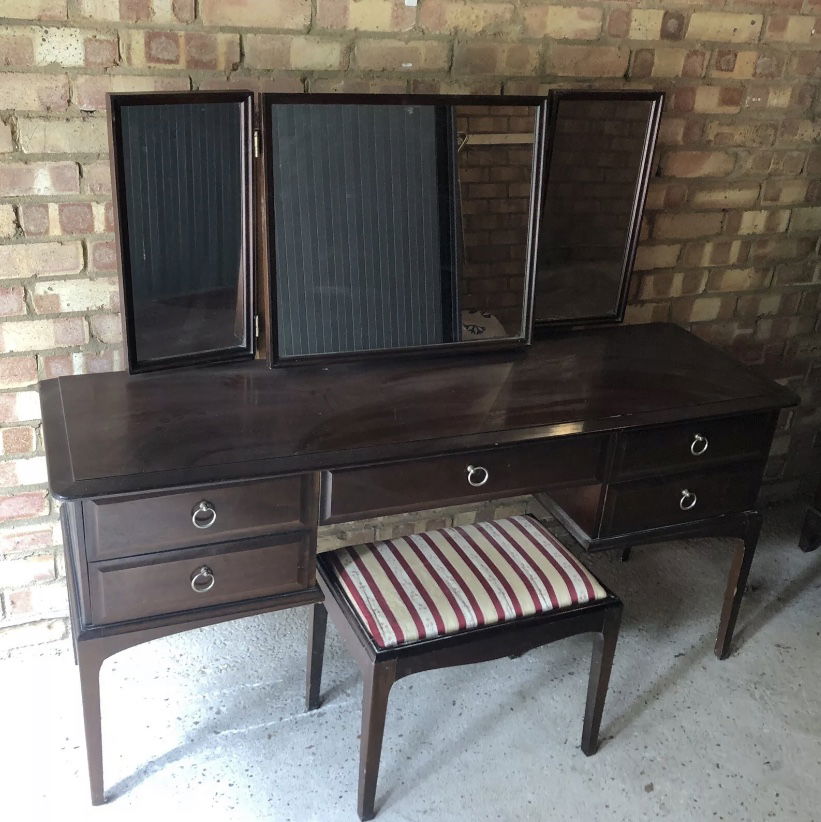 When we got the piece home we realised that the mirror had no stand so we will also be repairing this as part of the commission.
Once finished we covered the pieces in clear wax to add a nice sheen and an additional layer of protection.