This chest of drawers was a wedding present for our clients who are moving into their new home.
They asked us to source a half sized chest and paint it in their favourite navy blue.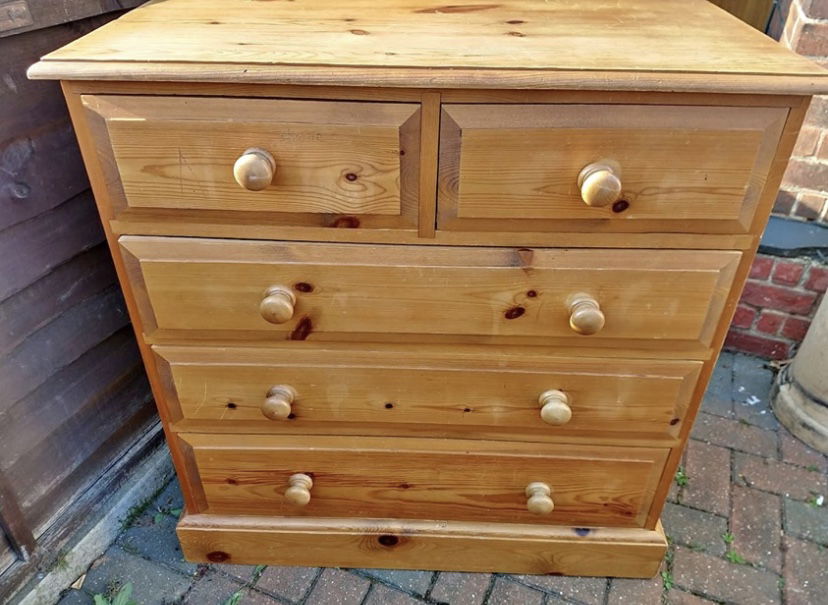 The piece was hand painted in Frenchic Hornblower and finished with copper handles.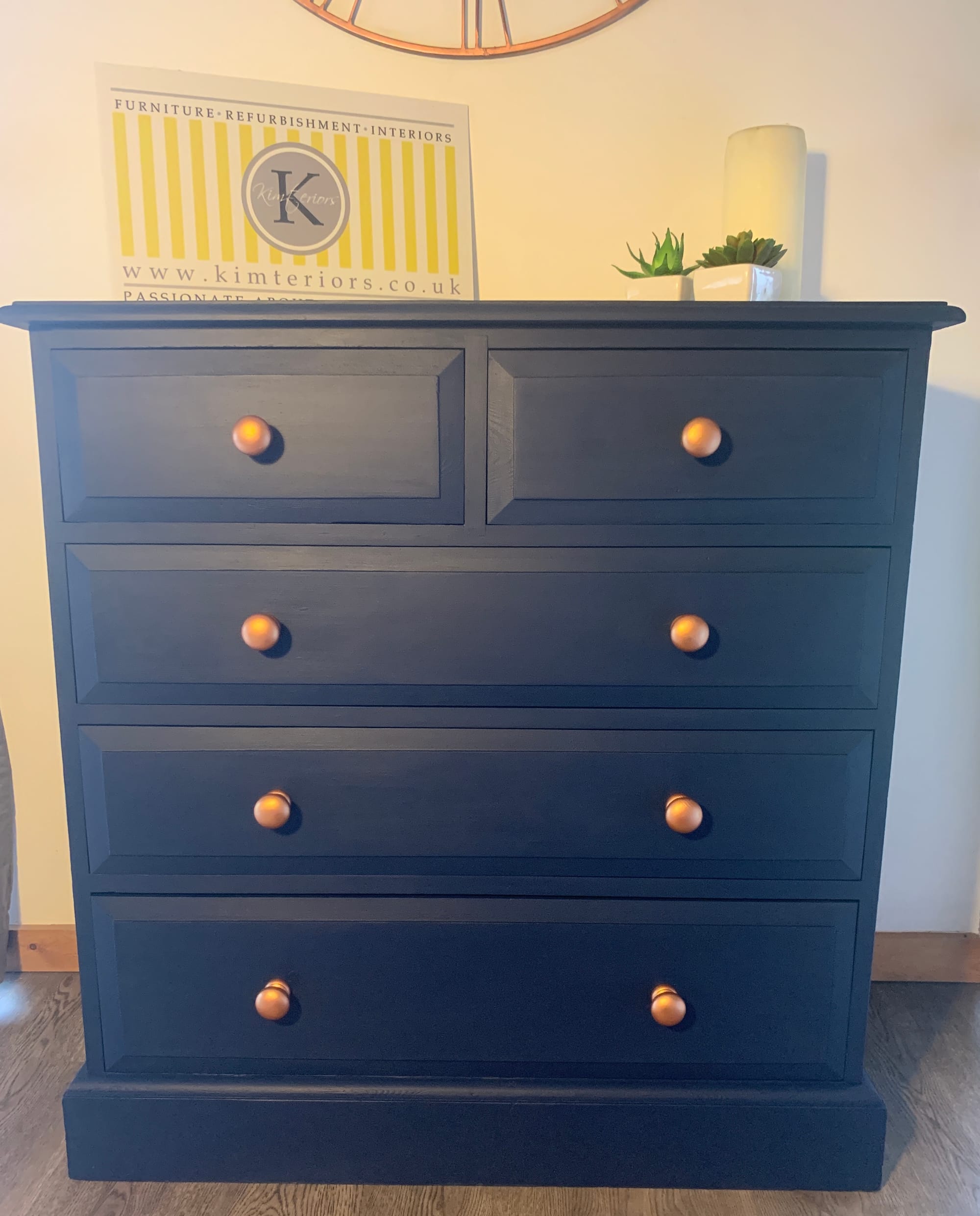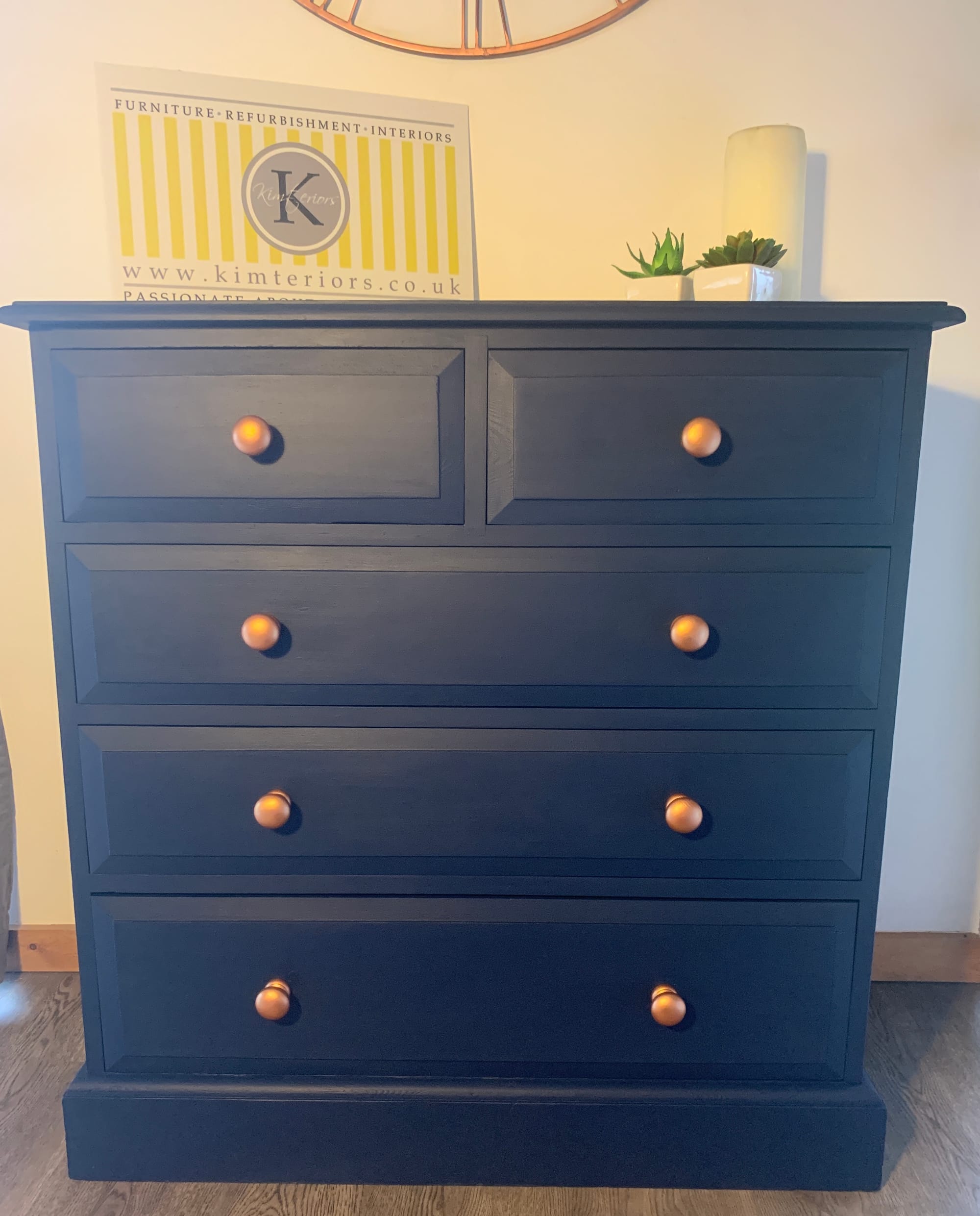 "We love it so much, we cannot wait to see this in our new bedroom, thank you so much Kimteriors"