You may remember the Geometric wardrobe and bed side cabinet we sold a few weeks back. Well the buyer got in contact to see if we could create a dressing table in a similar style.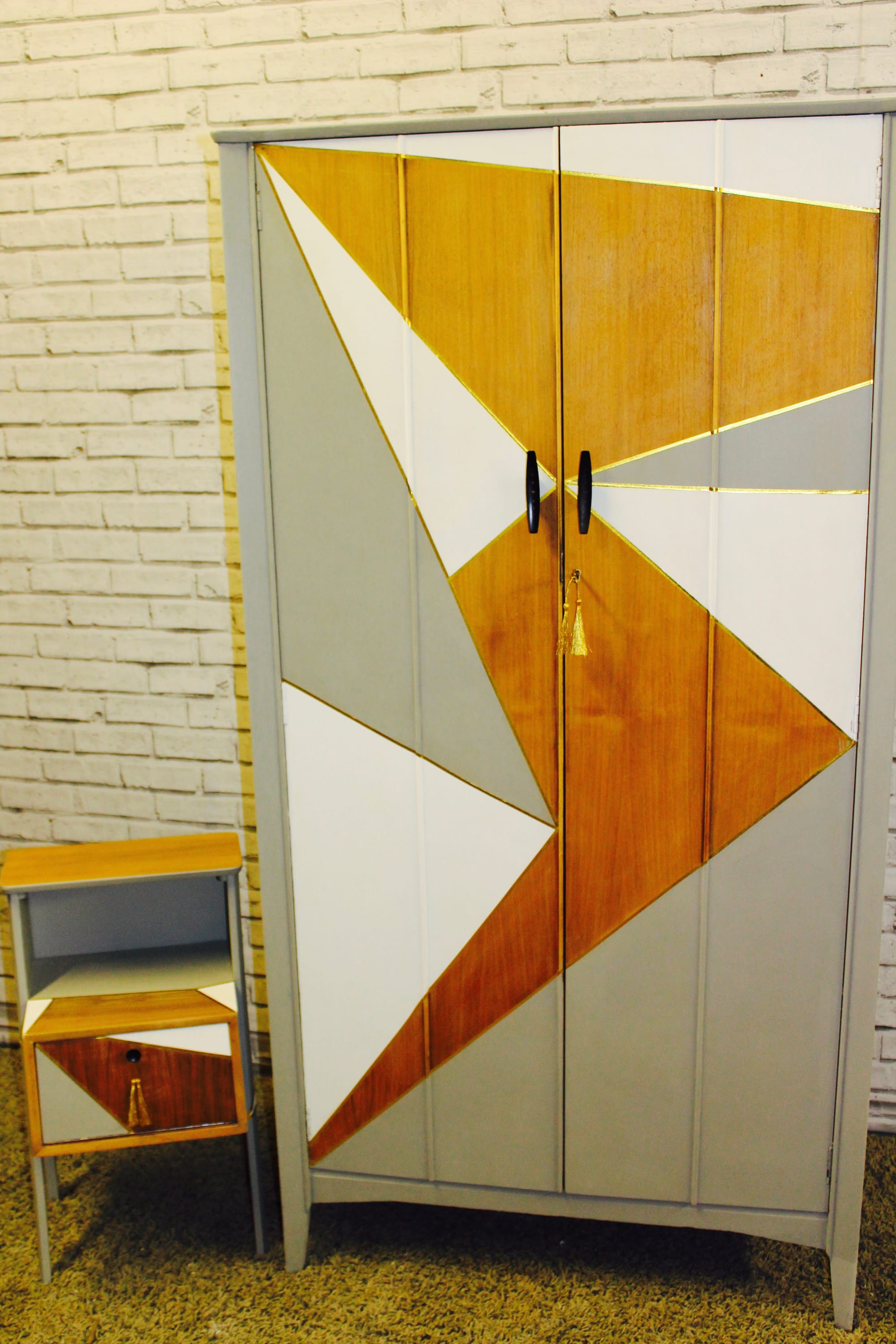 We purchased this as a set when we bought it and luckily still had the dressing table... it was about to be painted in something completely different.
Again to match the style we painted the dressing table in Frenchic Spitfire and Whitey White, leaving some of the wood exposed and finishing the lines with gold to highlight and reflect.
I personally love this style and would have loved this to have been in my room as a teenager.