Storage was key when we were contacted by one of our favourite customers. We were asked to source bedroom furniture but to specifically focus on a large chest of drawers large enough to fit their storage needs.
After being inspired by the Dusky Blush bed side cabinets the brief was to create a similar look.
After a long search we were able to secure these chest of drawers which we will complete in Frenchic Alfresco Dusky Blush. The client asked us to source copper handles which would compliment the look. We agreed on the below.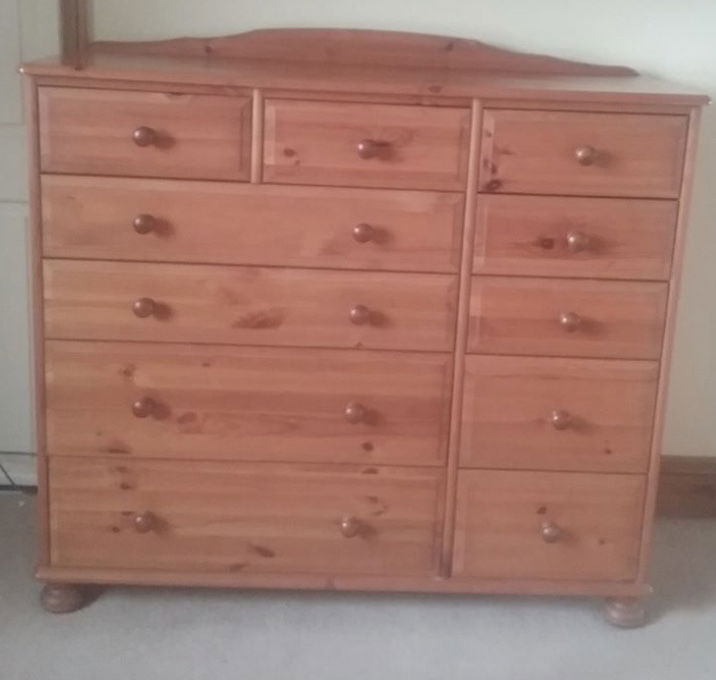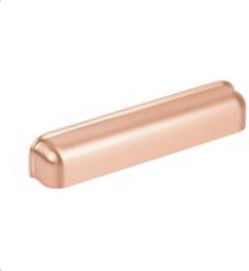 Our handles arrived (without any screws) so here is a sneaky peak of what is to come.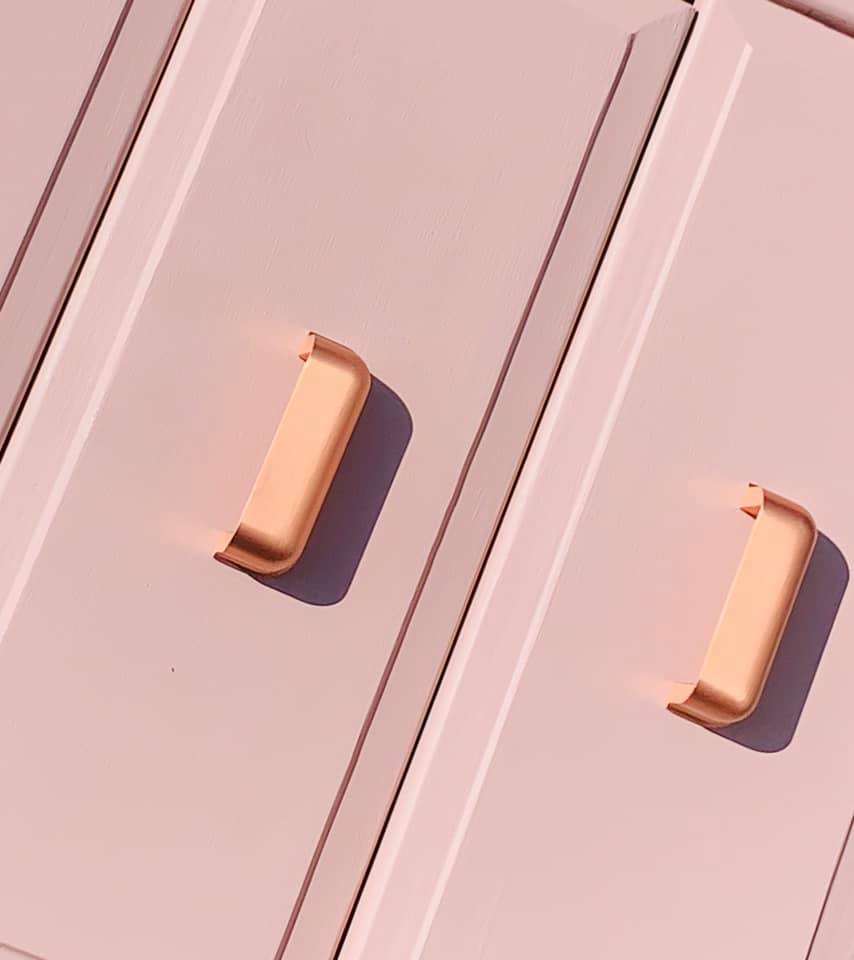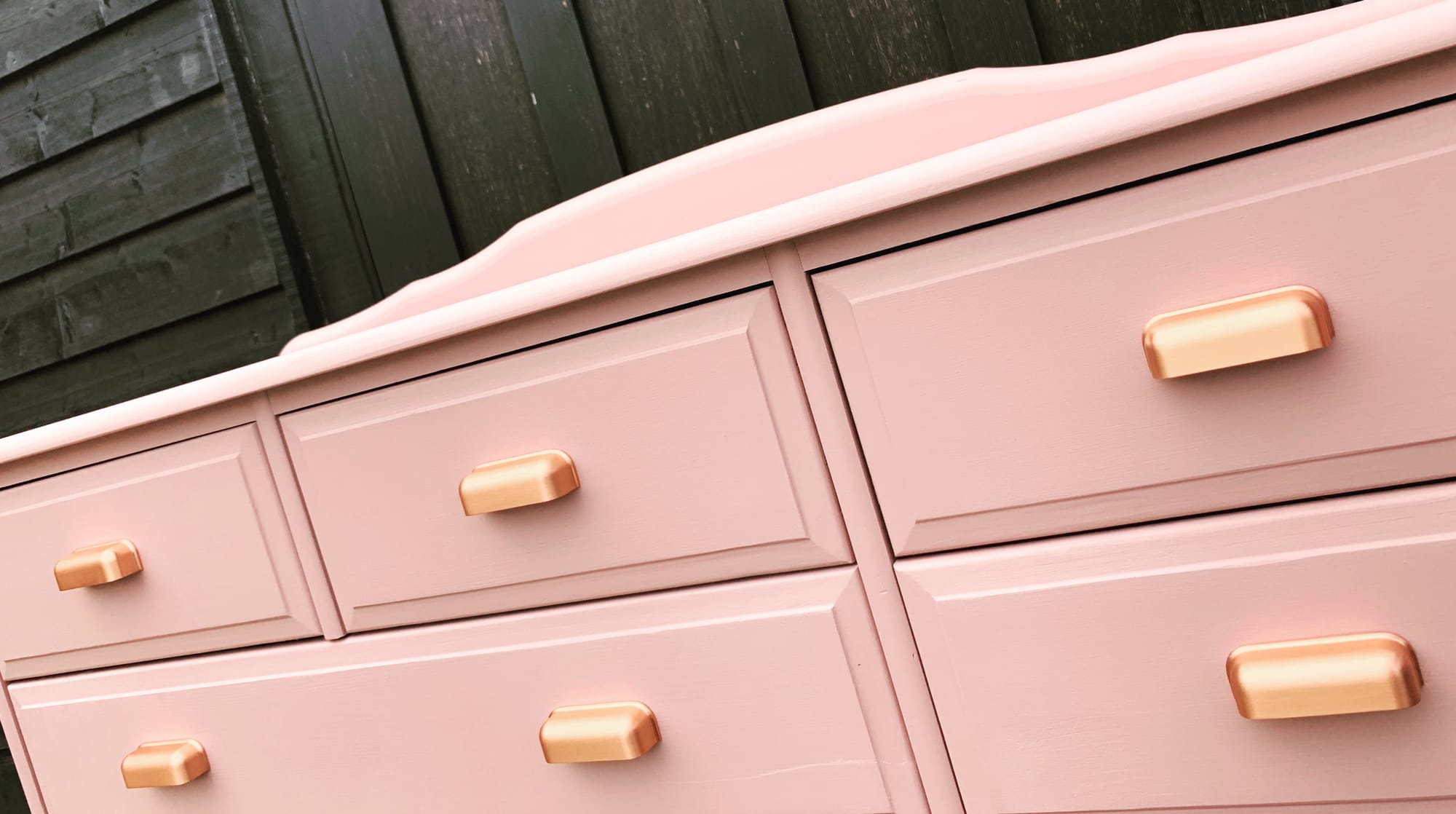 Once we had finished painting the unit we waxed the unit with clear wax to give the drawers an added layer of protection and a gorgeous sheen.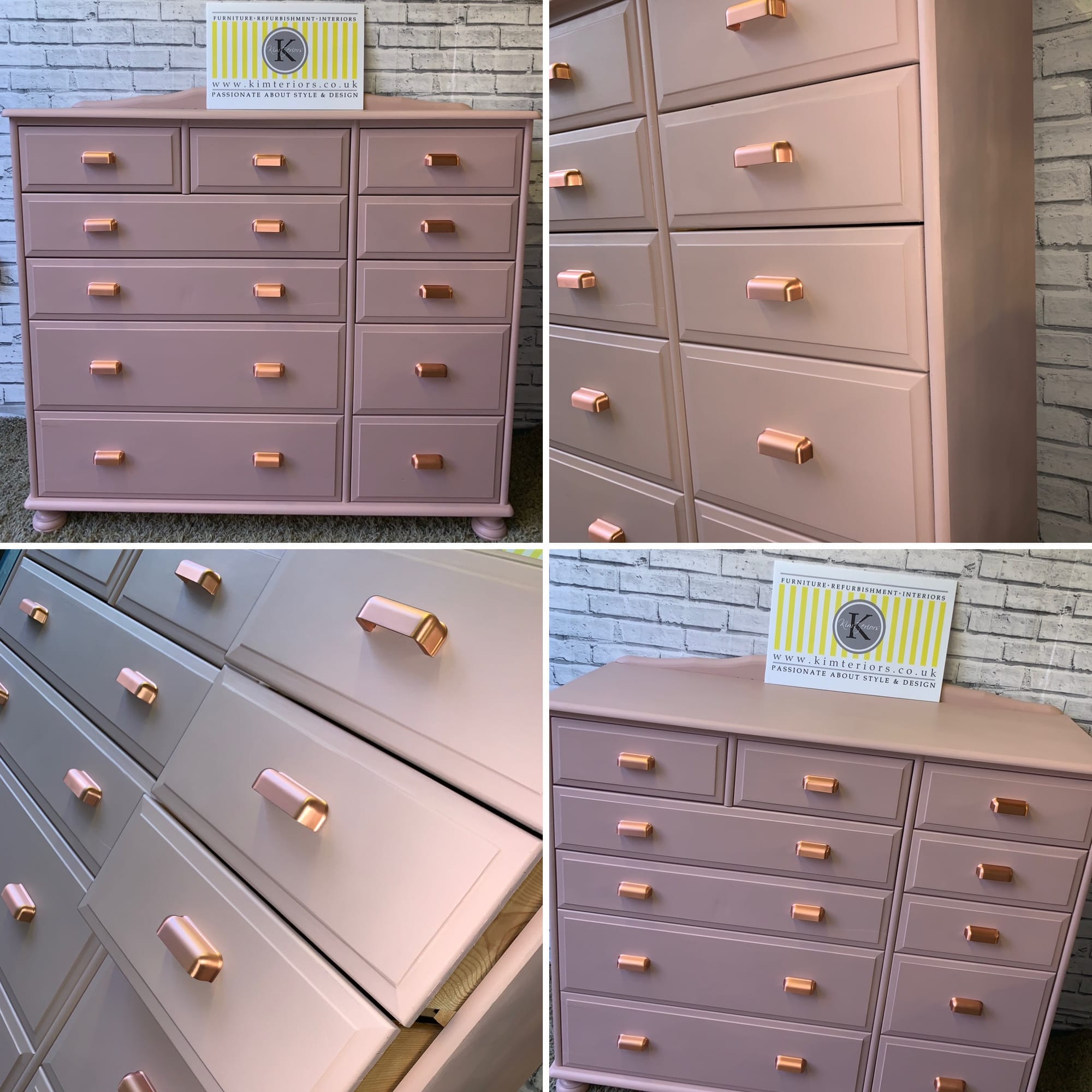 Our delivery team then delivered the drawers and this is what our client had to say...