We were messaged through our Facebook page to see if we could quickly source a chunky 8 seater dining set. This has been a big challenge to purchase and bring in on budget. 8 seater dining sets have not been the easiest to come across.
We were lucky though to come across this ugly duckling that fitted the criteria of chunky and heavy.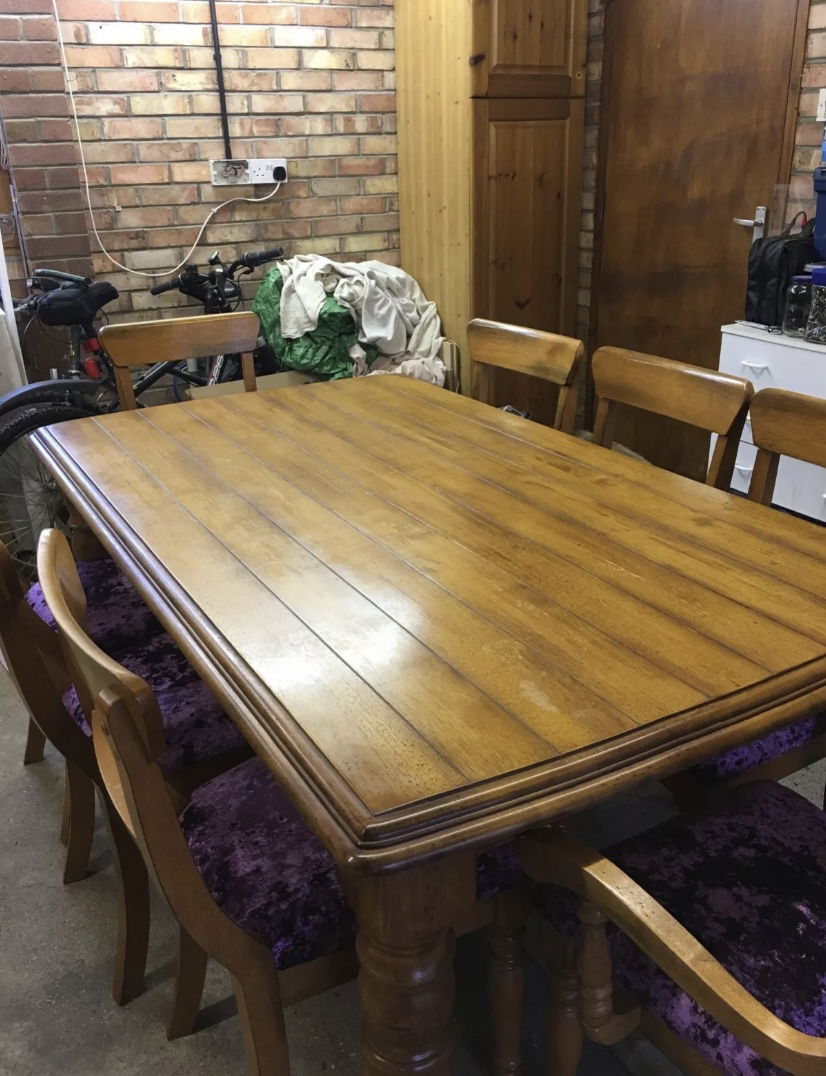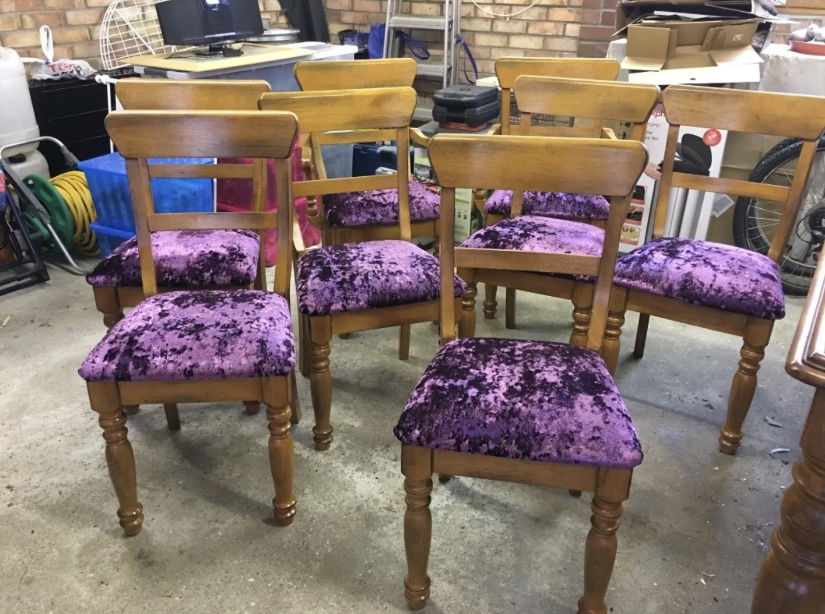 The clients were redecorating and wanted the dining table completed in the popular grey colour scheme. We chose three shades of grey to add layers and texture. Each chair has been re-upholstered from the garish purple that arrived to a crushed silver. Using crushed fabric on pieces like dining chairs make it easy to clean and hide any unwanted spillage's that may occur.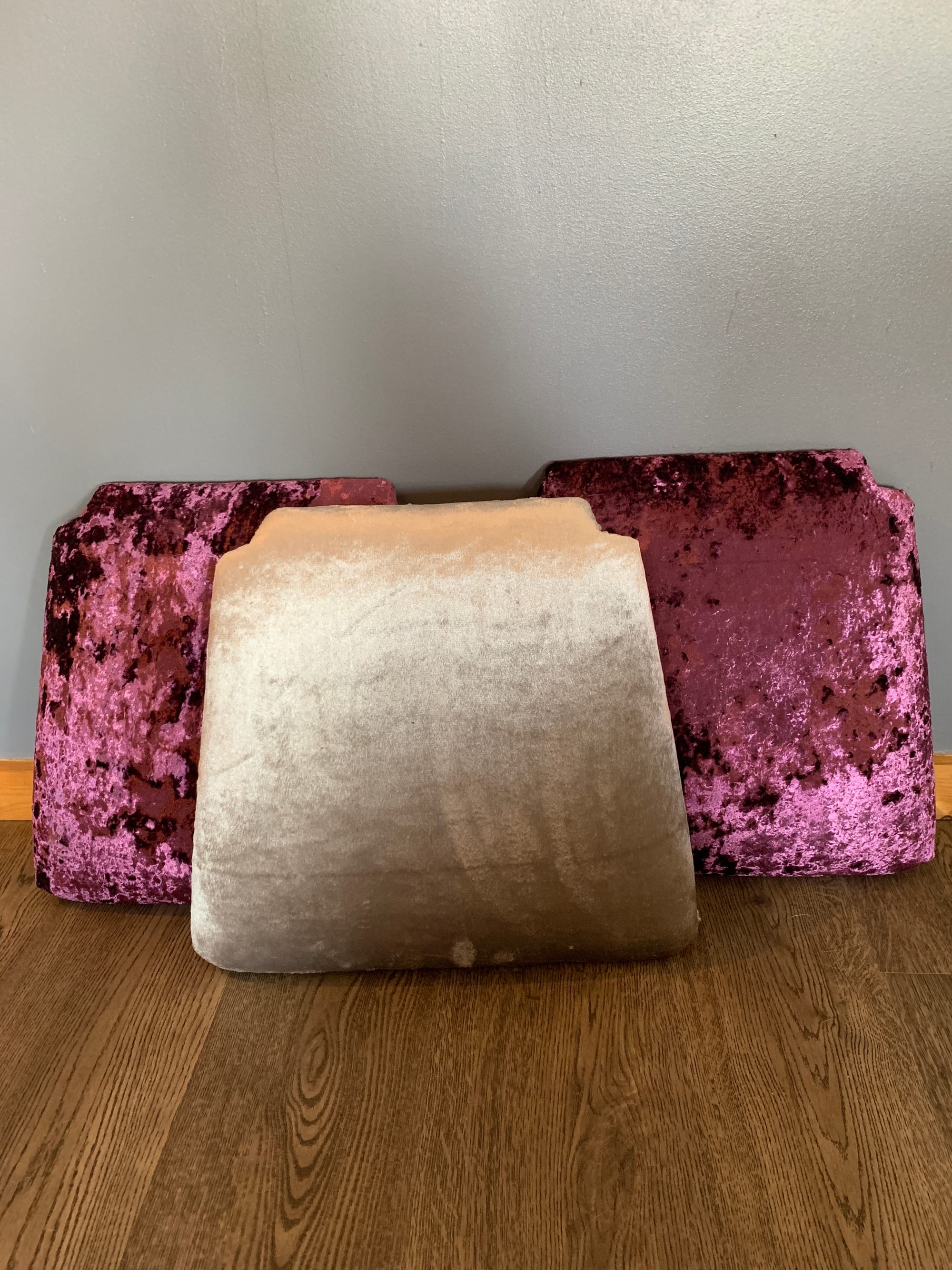 Two shades of grey from the Alfresco range were then chosen to complete the chairs, Greyhound and Wolf Whistle. The Alfresco range is a hard wearing and weatherproof chalk-paint.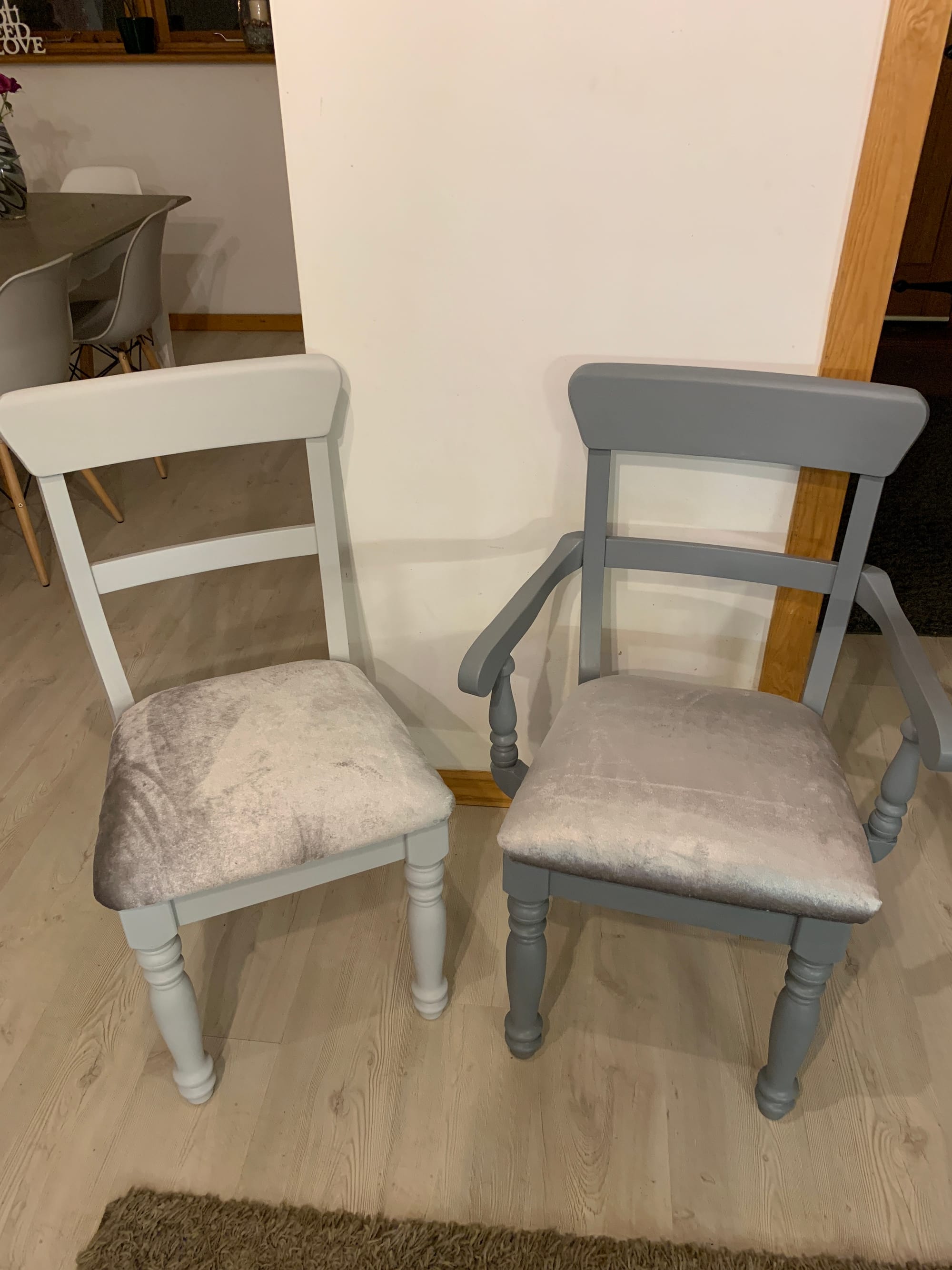 The table frame was completed in Frenchic Greyhound and given a distressed look on the top. The client had seen our merchant drawers for sale and was keen to replicate the look on the table. Finished with 4 coats of finishing coat for added protection, the table is ready to take pride of place in the dining room.