When Sophie got in contact to tell us she was moving into her new home and needed furniture to fill her new kitchen/diner we jumped at the chance to help transform her house into a home.
Her original point of contact was for this rustic, rugged dresser which she asked us to match into her cream kitchen.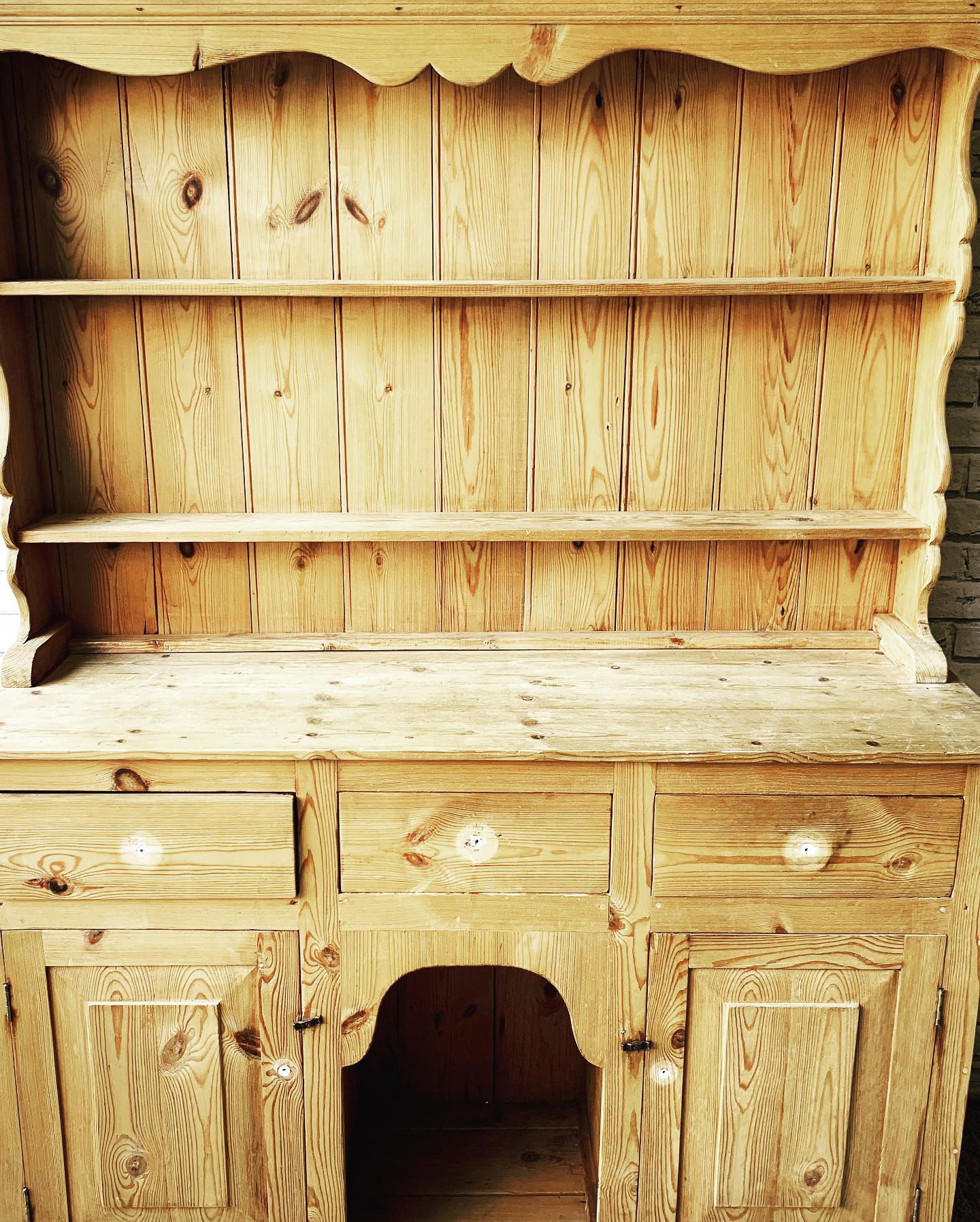 Cream Dream from the Alfresco range was chosen, which is a waterproof paint designed to be be hardwearing and withstand kitchen use. The dresser was sanded back, but we were careful not to remove its imperfections as it was what made the piece charming. White wax was used on the dresser top, the door handles, the inside of the cupboards and drawers and the recess space between the two cupboards. Clear wax was used over the painted elements to add an additional layer of protection.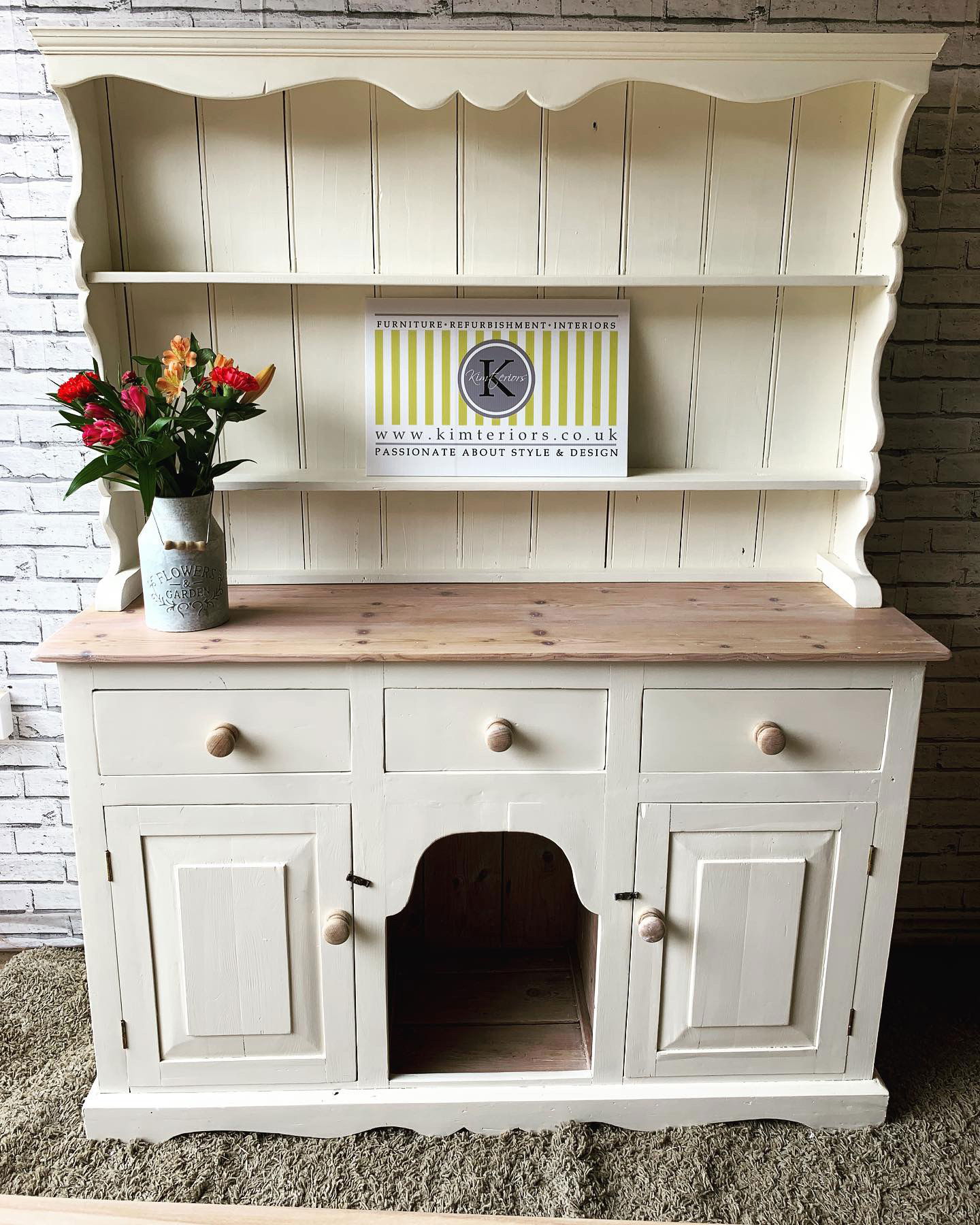 Sophie then got in contact as she required us to source a dining table, large enough for 6 chairs and that would compliment the dresser.
After lots of discussions around design and finish. A rectangular table with a modern top was chosen. The table was sanded back to remove the orange stained pine that was there previously. It was then hand painted in Cream Dream to match the dresser and topped with layers of clear and white wax to give the table a rustic worn look.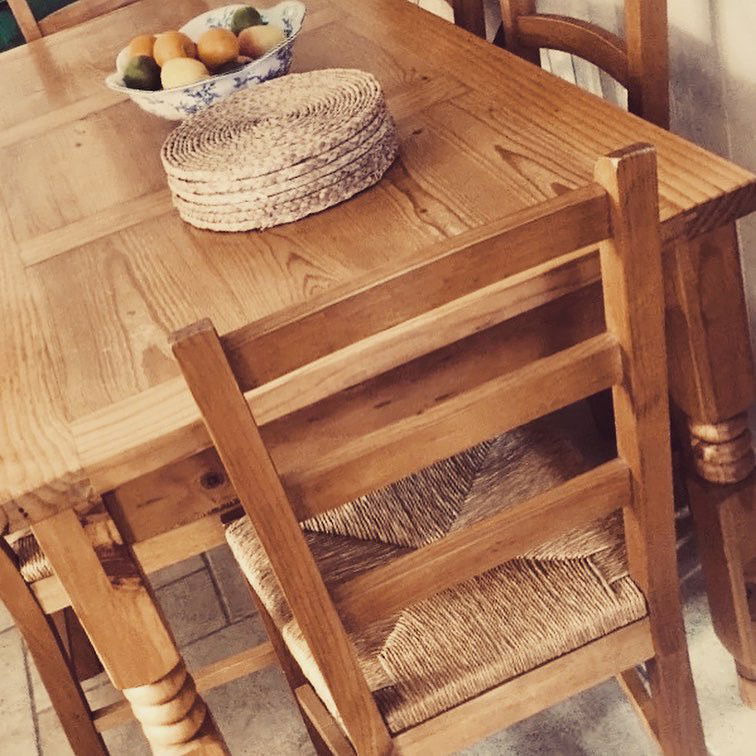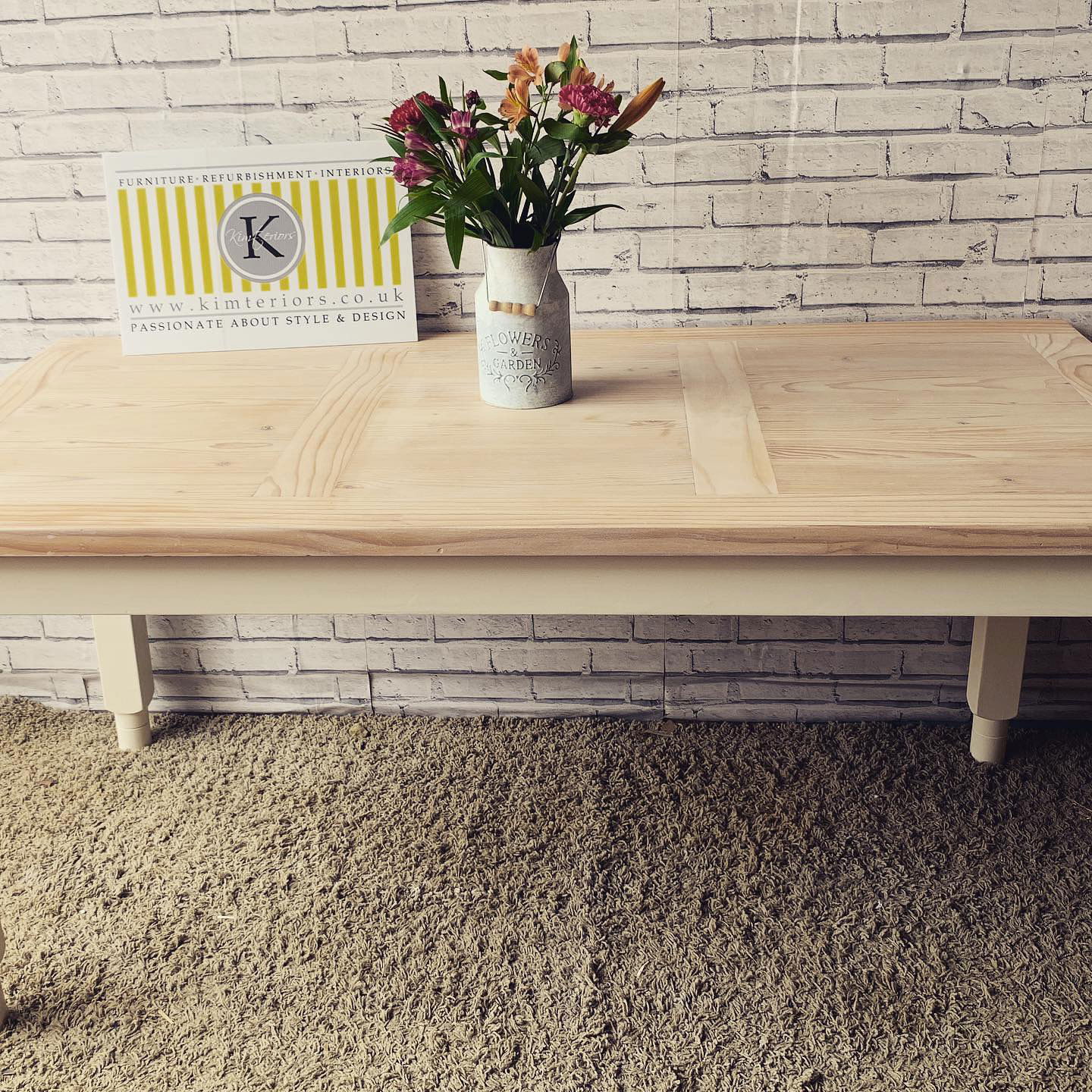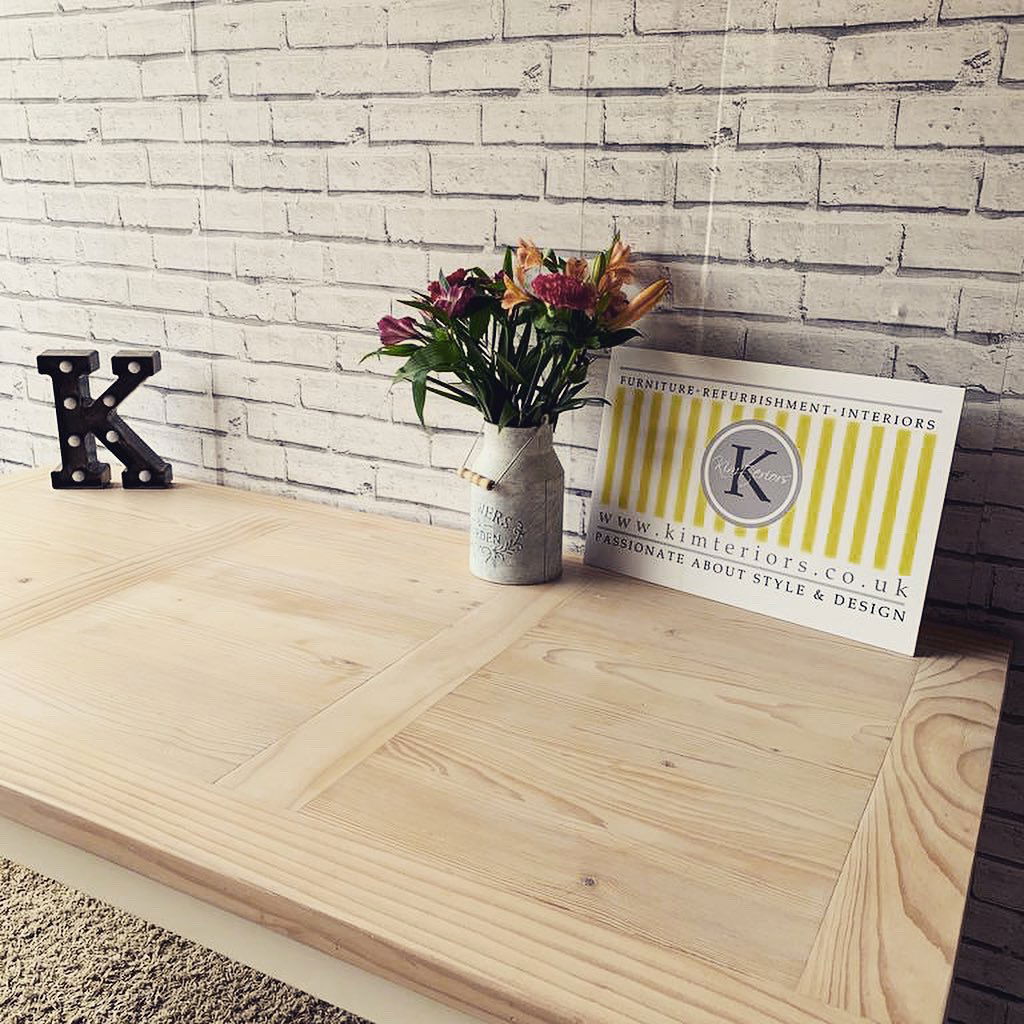 Sophie was finally give the keys to her new house and on a rainy bank holiday Monday her new furniture was delivered. This is what Sophie said;
"Definitely the highlight of a rainy bank holiday. Thank you so much Kimteriors, I'm in love 😍"