Last year we completed a dresser and dining table commission for a lovely customer in Dereham. She got back in contact to say that the kitchen dinner was still missing that one piece and she had decided that a pine corner cabinet was that missing piece.
The brief was chunky pine with glass upper door(s) and a pine door(s) on the bottom. It had to match the existing furniture that we had commissioned so we ordered Cream Dream from the Frenchic Paint range. Pictured below: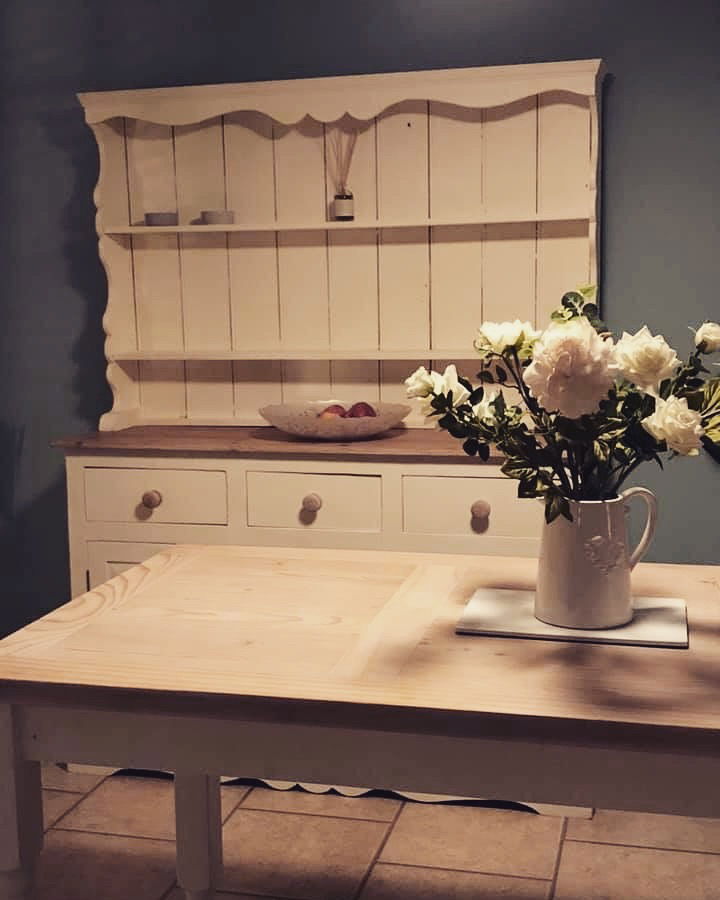 It took a few weeks to find the perfect corner cabinet but we finally found the one.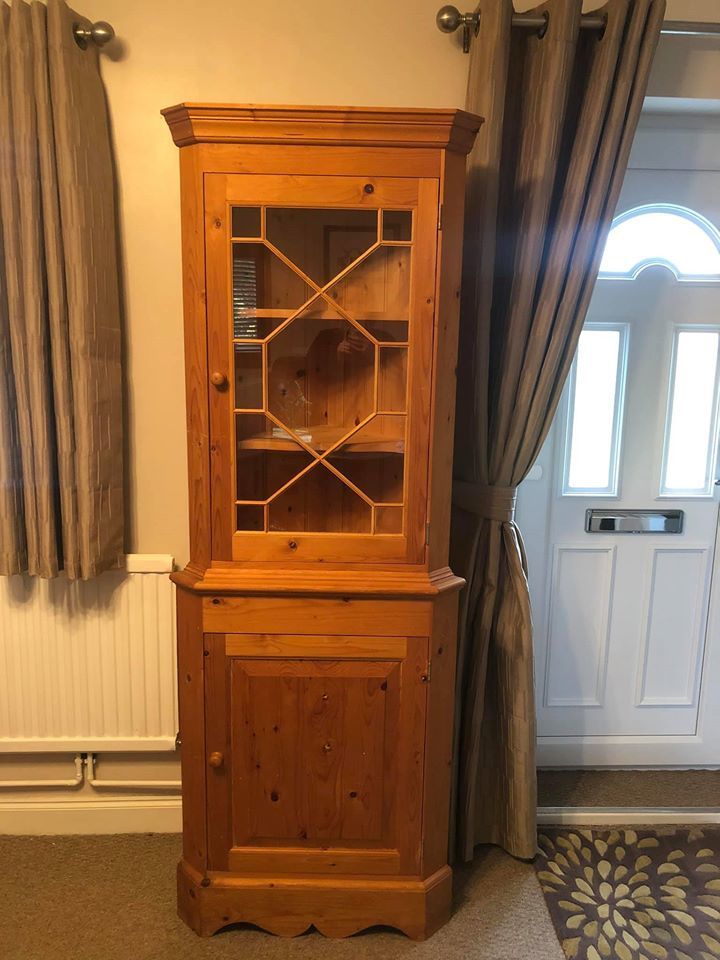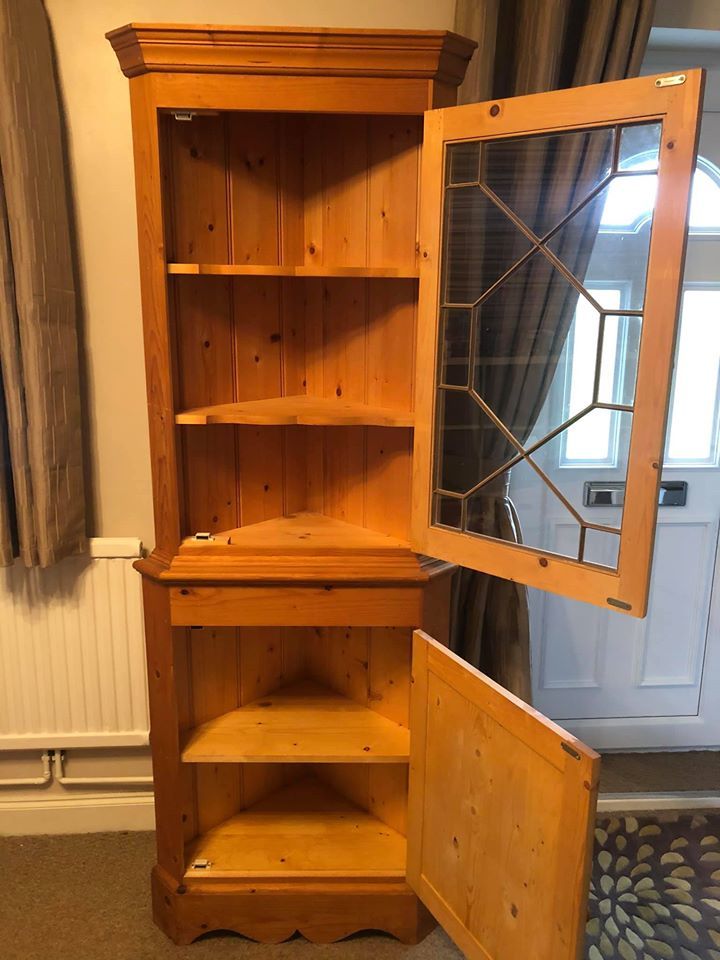 To ensure it matched the existing furniture we left the dividing section pine with a white wax wash. The rest of the unit was painted in cream dream and finished with lashings of clear wax.