When the power of sharing posts by your friends shows its power. We were lucky enough to be contact by our client who had seen a shared post by a friend on Facebook. After having a nosy through our ready to paint range they got in contact and asked us to paint our mexican pine merchant drawers and pine bedside cabinets.
After a discussion over the different taupe colours that are on the market they decided on Algonquin from the Fushion Mineral Paint range. One that we have been desperate to try for a while.
Once the pine drawers were painted we were astonished at how Algonquin and browning wax from the French range had brought these drawers from drab to fab.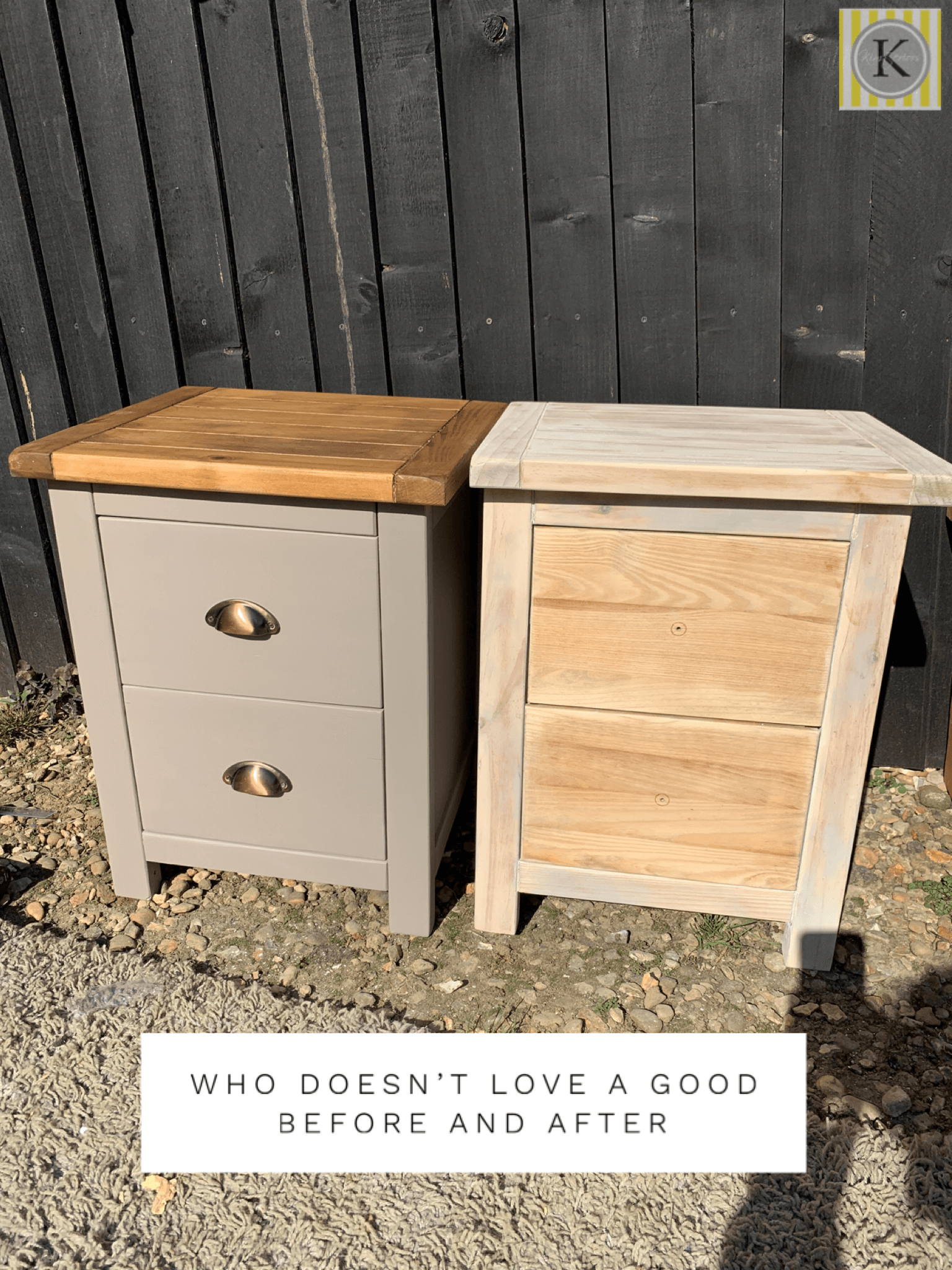 As this was a bedroom set and the furniture is slightly different we ensured that the colour on both sets was the same and ordered matching bronze/copper cup handles.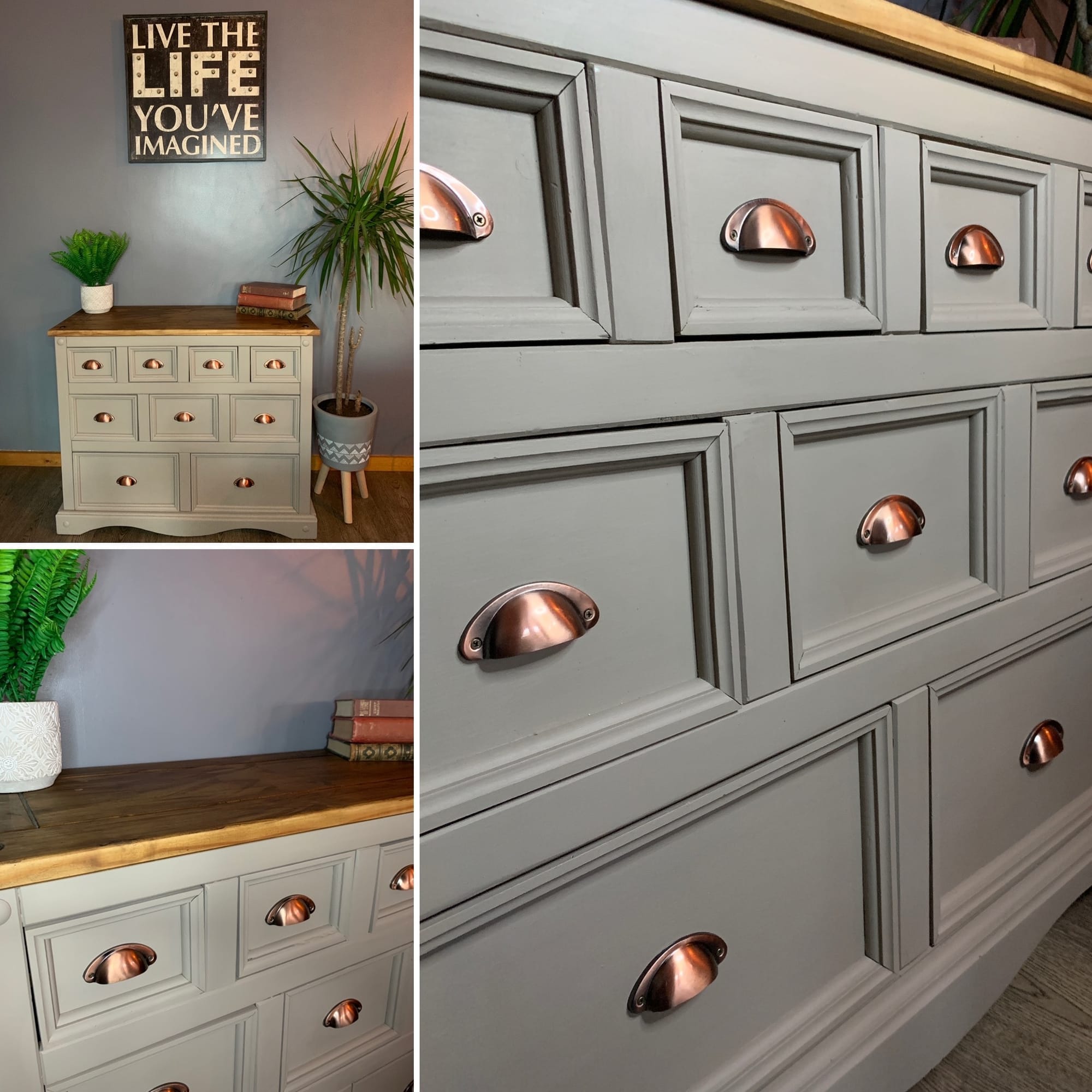 Once out of Corona lockdown we will be sending these to Peterborough where we will be sending a coffee table and new wardrobe once sourced.