We have been asked to relove this classic piece produced during the 1970s by furniture makers Stag.
It is currently painted in a thick blue paint. At Kimteriors we have sanded the product down, cleaned and hand painted it in the clinets chosen colours of Frenchic City Slicker (a deep grey) and orange to match some existing furniture.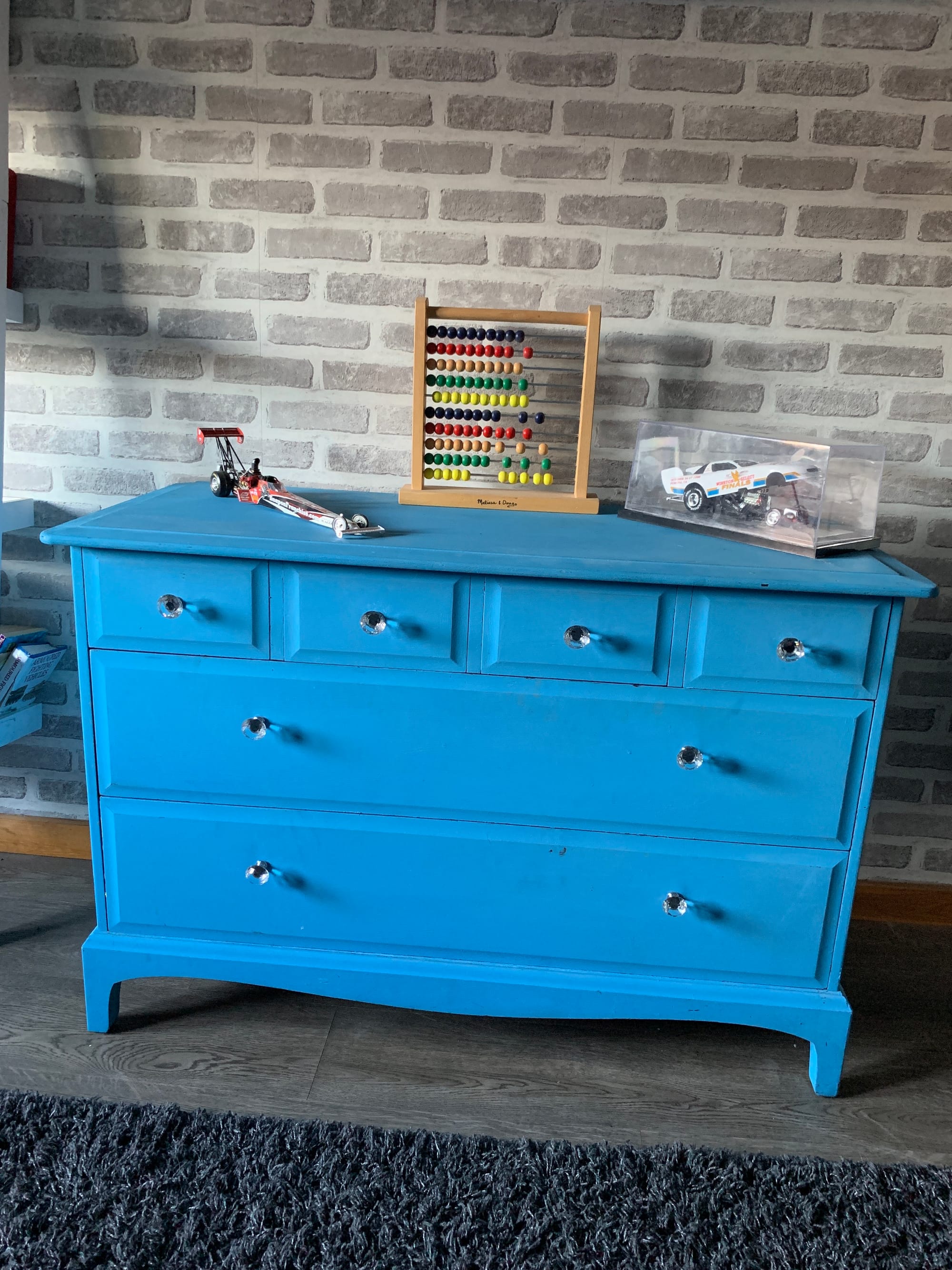 This job can at times be very messy, during this process my son said i had turned into Smurfett.
Once finished we dressed the drawers and packaged them ready to go back to their home.