We were contacted by our client who wanted to update her sons campervan as a surprise for Christmas.
Challenge accepted.
Our client was very clear on her vision for the colour and what needed to be left behind in "Heidi". The woodwork needed to reflect the original colour of the framework and the rest was left down to us.
Before: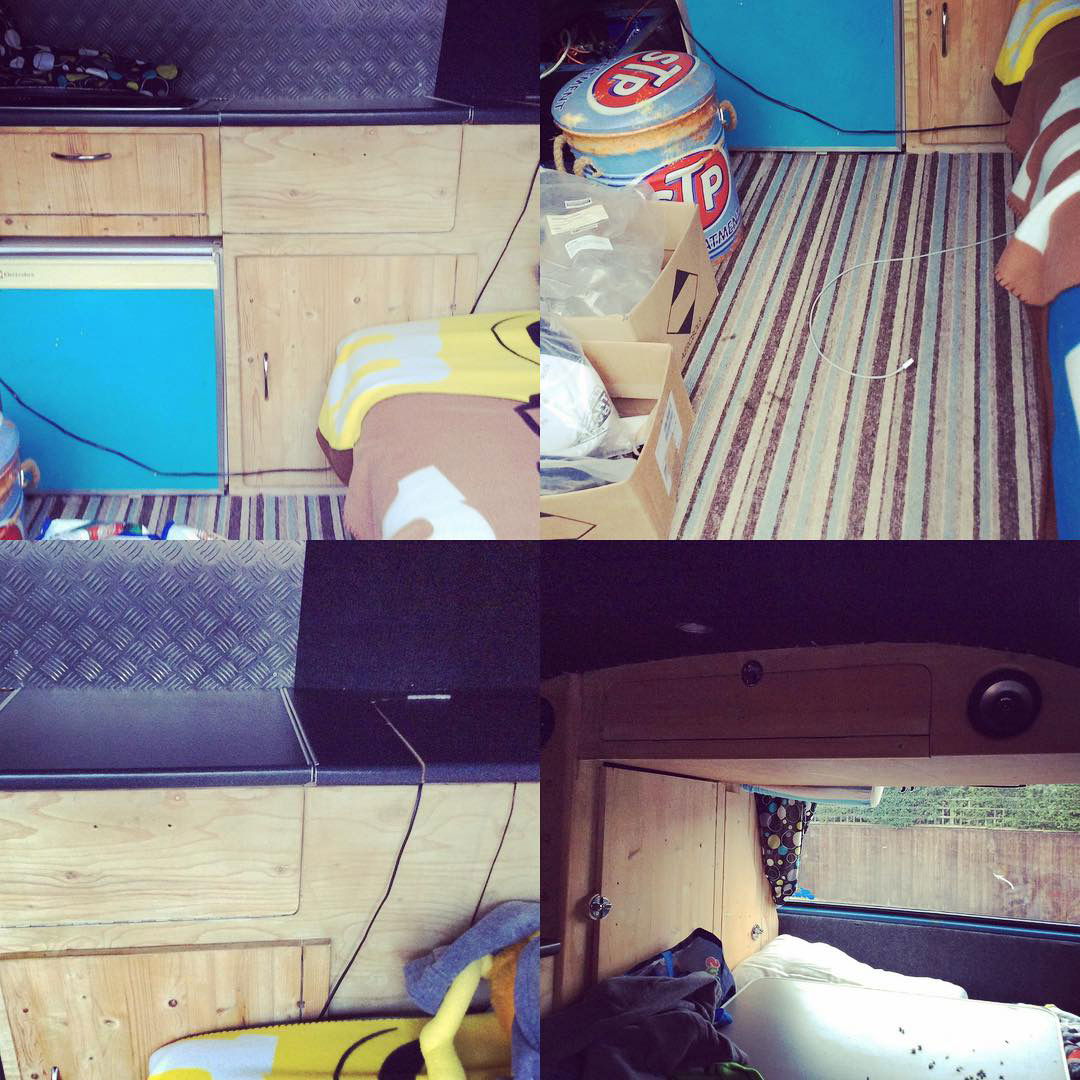 We painted the interior in the hardwaring Alfresco range from Frenchic. Ol'Blue Eyes was a perfect match to the original paintwork. The cupboards were completed in Frenchic Spitifre which complemented the blue perfectly. We upholstered the seating in a dark grey diamond quilted leather, laid a complimentary grey oak wooden floor and replaced the work top with a oak effect wooden worktop.
Our client on Christmas Eve with her Son to unveil her present to I hope him. (what an amazing Mum and a gerund lucky Son)
After: